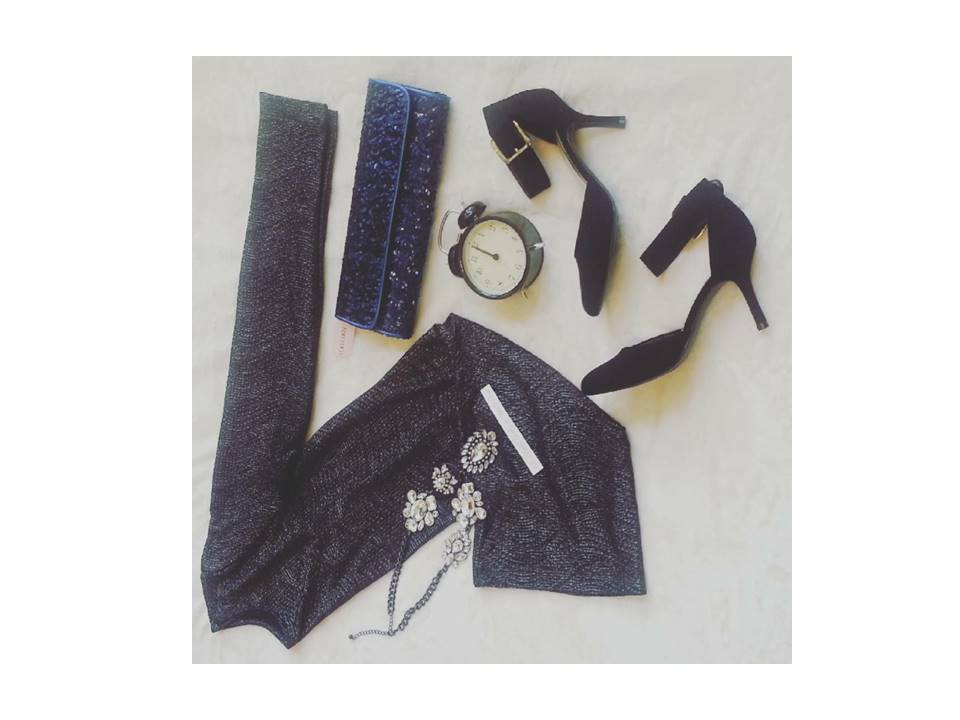 Are you ready to party for New Year's Eve? If not, rest easy!! Get inspired with this Black/Gold/Glitter/Metallic look, add sequins and a clunky statement necklace and comfortable heels..
Either you're shopping for a new outfit/accessories or you're shopping in your own closet and taking a slightly more unconventional approach to NYE dressing, we found this celebrity style inspiration that will surely rock on everyone!!!
Go for a metallic dress and beautiful Black closed-toe heels and start your New Year with flair..
'BCBGGeneration 'Outfit Details: Metallic Black-Grey Dress: www.bcbggeneration.com
'IMPO' Closed Toe Black-Gold Heels: www.DSW.com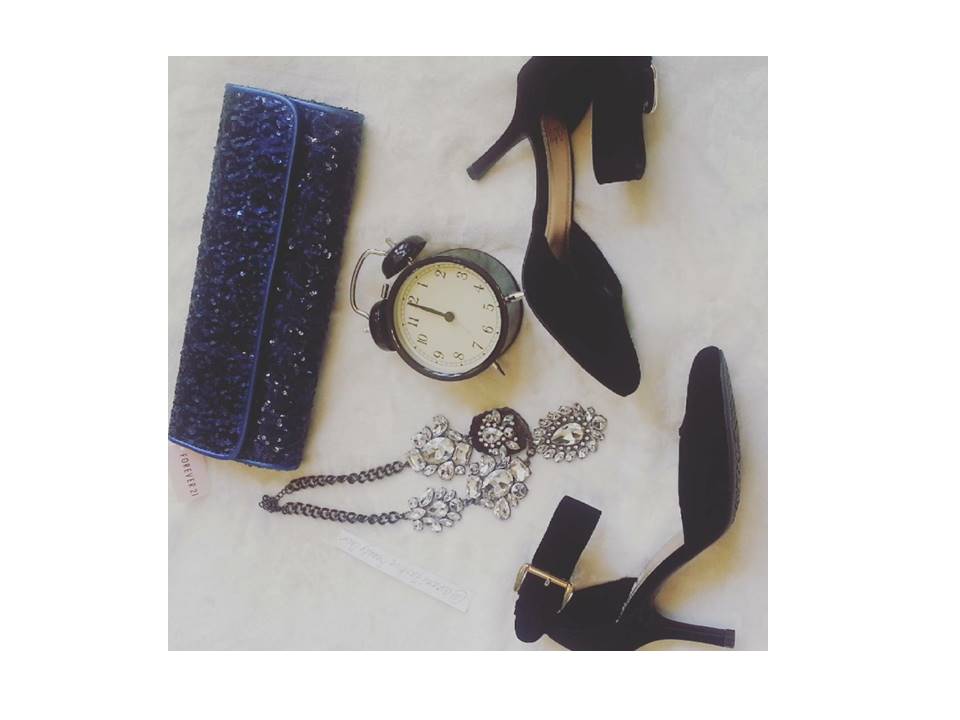 The Accessories:
Aim for a clunky statement necklace that boasts elements of both metals and diamonds.. We found this gun-metal necklace from Cache stores and completed the look with a beaded clutch..
Details Below..
'Cache' Statement Necklace: www.cache.com
'Forever21' Sequin Clutch: www.Forever21.com
Have a Fabulous New Year's Eve….And a very Happy New Year 2016!!!
For Suggestions on Topics you want us to publish, write in the comments below. Read more and Subscribe at www.FashionBeautyDecor.com