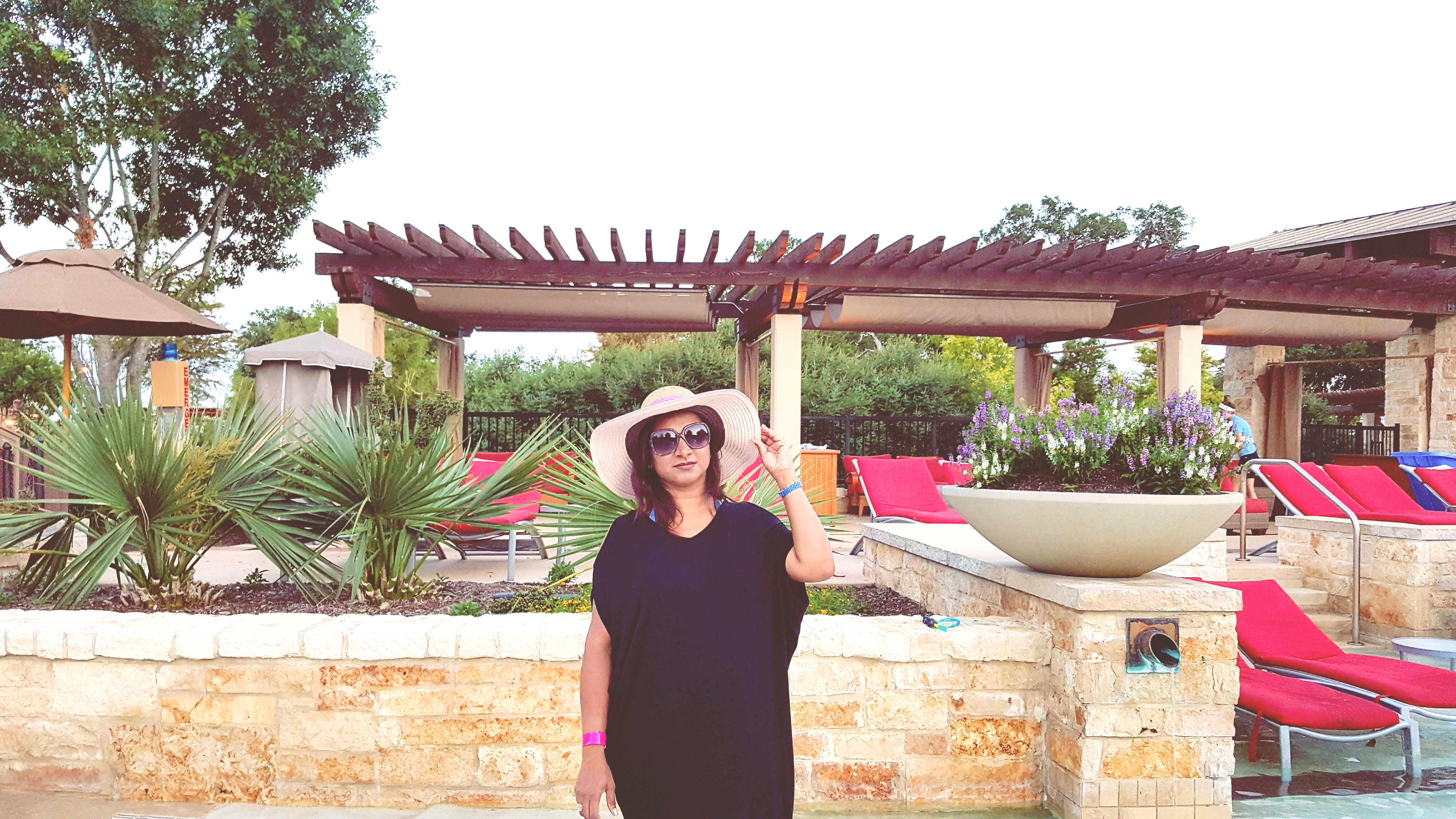 JW MARRIOTT HILL COUNTRY RESORT AND SPA, SAN ANTONIO TEXAS..
The Fall break is finally here, and so is the start of the Holiday season! We as parents, are always struggling to find ways to keep our kiddos busy during vacation and long weekends. And the best thing to do is a family vacation or a stay-cation! At least once a year, we try to opt for a quick three to five hour road trip. Our favorite place to visit over and over again- is the JW MARRIOTT San Antonio, Texas.
The JW Marriott San Antonio Hill Country Resort & Spa is always an obvious pick for my family- as it offers so many activities, & it's hard to choose from :-). But don't worry! I am going to give you guys the deets on our stay, so this will help y'all plan your next TEXAS VACATION/STAYCATION with them…
As soon as we arrived to the hotel, we checked in and headed to our room. Our room was a beautiful, spacious & the Presidental Suite- This room was so incredible, that it felt like home! So spacious, with grand entrance, a foyer, a huge living room, seperate dinning area, Kitchen, an office, master bedroom with fireplace, California style walk-in-closet, a gorgeous bathroom, and a huge balcony. The hotel housekeeping staff was so gracious, that they even set up twin sized beds for our children and there was plenty of space to spread out.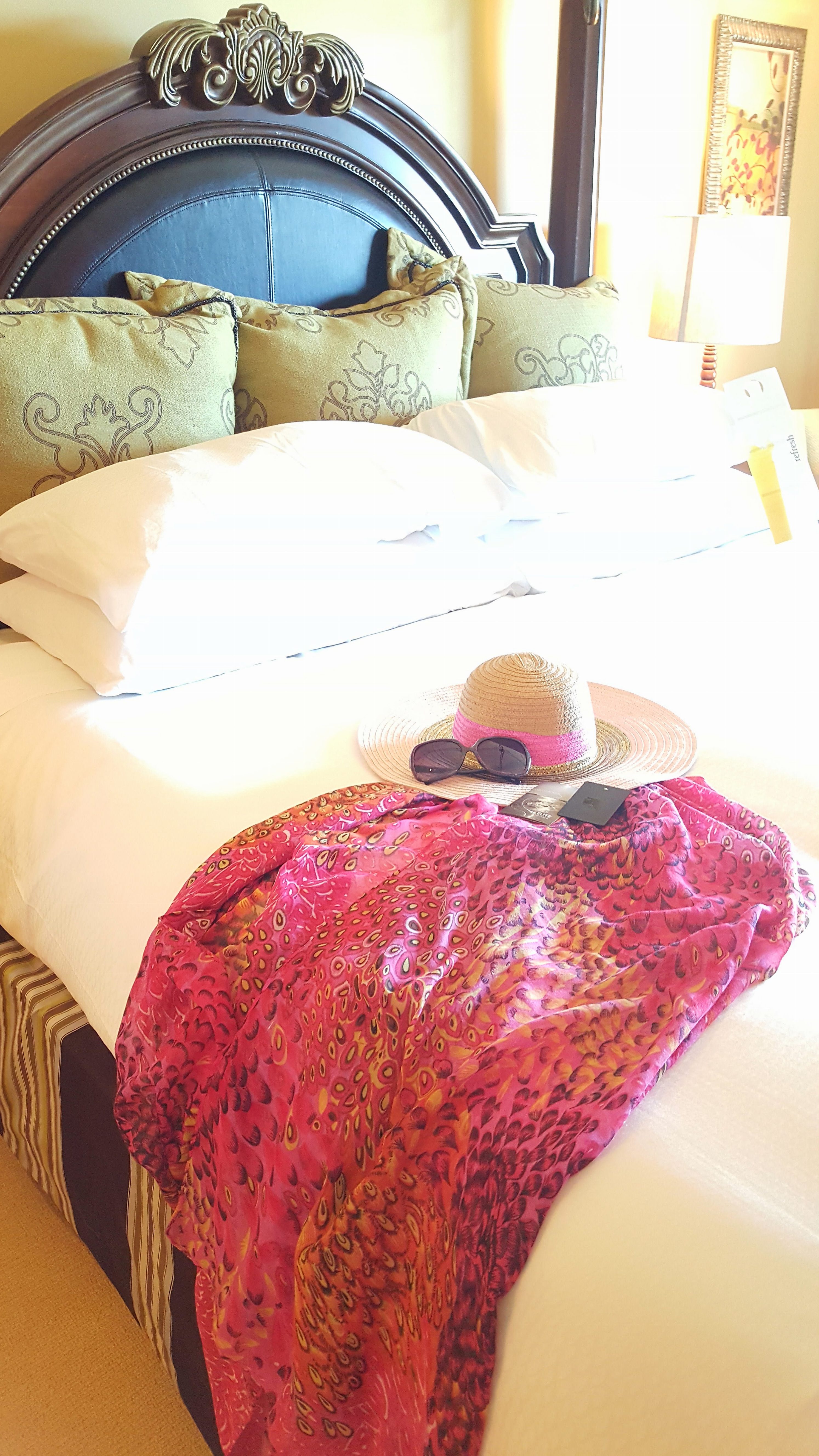 Check out my video on the glympse to the Presidental suite that we stayed…
With a resort that huge, and all the amenities & kids activities at the resort, we were so busy that we barely got to spend time in our room 🙂
Here's how our typical day looked like at the JW Marriott San Antonio..
Wake up and while we're in our pj's, my husband makes coffee and I prepare milk for the kiddos in the kitchen inside our suite and start our day in the huge balcony, sipping a cup of coffee. Then we get ready for the breakfast.
For breakfast, we opted for the buffet at the 'Cibolo Moon' restaurant. They served the best breakfast buffet and a variety of options to choose from. Then straight off to the pool..
The JW Marriott San Antonio Hill Country Resort & Spa has its very own "River Bluff Water Experience". It covers 9-acres with seven slides and a 1,100-foot long lazy river! WOW, right? We had a blast! Especially loved the fact the their pools are just 3-4 feet deep, meaning kids friendly..
There is a lazy river, water slide, tube slides, beach and many pools. We even had our own water gun fight, and created memorable moments. Our kids stayed busy with the poolside activities all day. The resort offers so many FREE activities for children: crafts, games, movies, and s'mores.
Our lunch was low key- We ate at the Rivertop Grill, which is right off of their lazy river and close to the children's pool and the quality of food was excellent. We were expecting their food to be pricey, underwhelming, but it wasn't. It was actually REALLY REALLY good! (I recommend their burger, nacho chips and fries). The JW Marriott San Antonio Hill Country Resort & Spa makes it super easy for us parents when it comes to food options. With seven restaurant choices, you're sure to please even the pickiest eater! Each restaurant has it's own vibe, and decor. And there's a Starbucks inside the resort as well.
Our children really enjoyed making s'mores in the evenings. We loved the s'mores so much that we kept going back for seconds. Some evening, they even had bacon s'mores… It was so cool to see all the other families gather around the fire, every evening. Later, we enjoyed our s'mores while taking a walk on the resort's TPC golf course.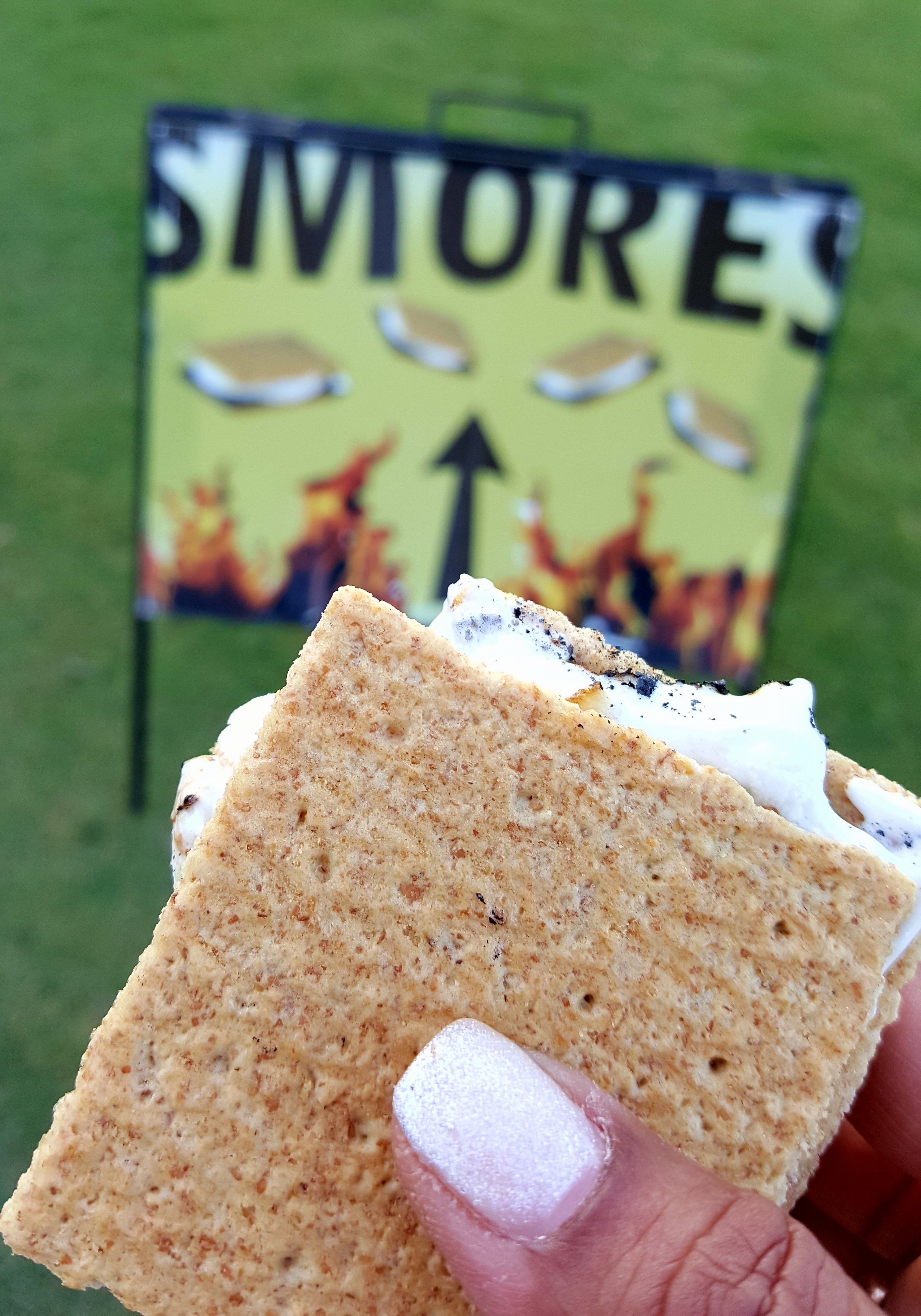 For dinner, we really enjoyed the room service and eating dinner every night in the dinning room of our suite. That made our lives so much easier! After that long day of fun we walk into the room, order the dinner via room service, hop in the shower and get into our pj's and enjoy a relaxing dinner on the dinning area of our suite. Then my husband and kiddos walk back to the living room and watch a movie while I prepare milk for the kiddos in our suite's kitchen. As soon as the kiddos are out, we're off to bed. It is such a nice time to be away from technology and enjoy the simpler pleasures in life all day long!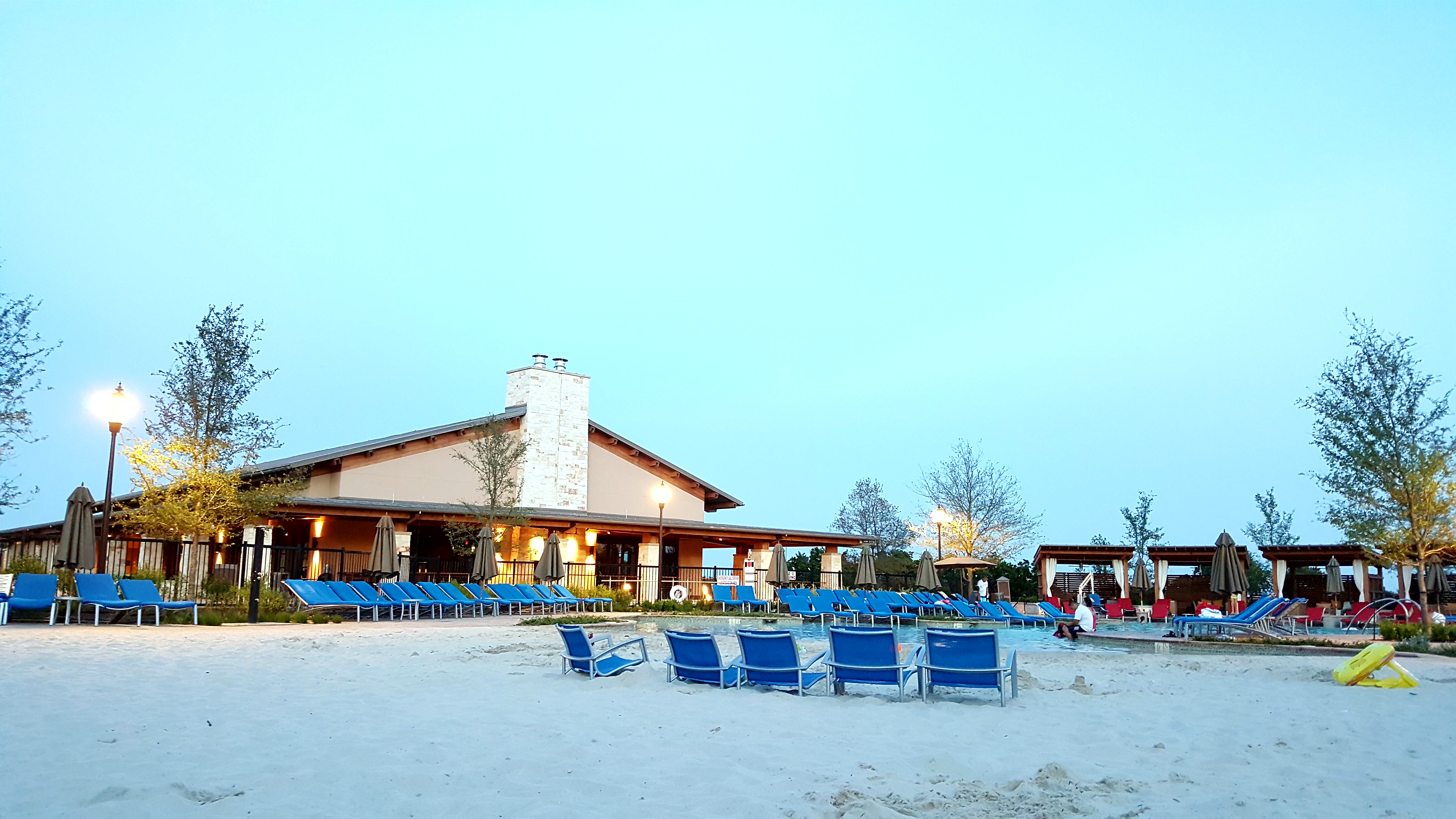 This resort is not only amazing for families with children, but also for adults. Although they make it "kid-friendly" there is still a very laid back and luxurious vibe about the property, which is great for relaxing. If you want to get away from kids- there's a spa, a private no-kids pool, and a bar which I loved hanging out in the evenings with a cup of pina-colada (which was my favorite, but they have a bunch of alcoholic/non-alcoholic beverage options). Honestly the entire place is great for relaxing!
We cannot wait for our next trip back to this GORGEOUS Hill Country resort! I can see our family coming back to this resort for years to come. It's an incredible place for a family vacation, and is not very far from Dallas (took us approximately 5 hours give or take with a couple rest area breaks). I'm already planning on going back during the winter months and experience their Holiday Seasonal Decor and get some photo shoots. I surely consider this a destination resort and would love to experience the resort during that time of the year! You really don't need to leave the property once you show up. Yet, it's just a few minutes away from the Alamo, the Riverwalk and the Sea World if you prefer to visit. And don't worry if you forgot to bring anything with you- Target is pretty close by 🙂 
Here's a glimpse  to the beautiful resort..
Thanks so much for stopping by friends. Let me know what you think about this video tour to the suite and resort! COMMENT BELOW :-). I hope you have the opportunity to experience the wonderful amenities at the JW Marriott San Antonio Resort & Spa on your next visit to San Antonio! Seriously, this is a place for everyone & they have everything you need right there.. It is great for Weddings, Honeymoon, Conferences, Spa (which is great for Mother's day or Valentines day) or simply a family getaway or a Stay-cation. And is also just a few minutes away from the Alamo, the Riverwalk and the Sea World. 
XO!
Avani
Thank you JW Marriott for this partnering with FashionBeautyDecor, and special Thanks to Isalora for sponsering my favorite travel Kaftans!