Fall is finally here and while raising little children, the first thing that I make sure is to get flu shots for our family. As a matter of fact, we just got the flu shots today. After all, no one likes getting sick, right?!. Whether its just common cold or you're knocked out by the flu, dealing with an illness is a complete pain.  Not only its the nightmare of being physically sick, but you also find yourself mentally exhausted and incapable of going to work, cleaning the house, or cooking.
Yet, it seems like, no matter how hard you try to avoid people who are sick, you're bound to come down with something. It was a few years ago, when our entire family was down with flu and since then, we always make sure that we try to keep our home as germ-free as possible.
Here are some of the tidbits that I'd like to share..My 5 Tips below, to how I Keep my Kitchen Germ-Free During Flu Season: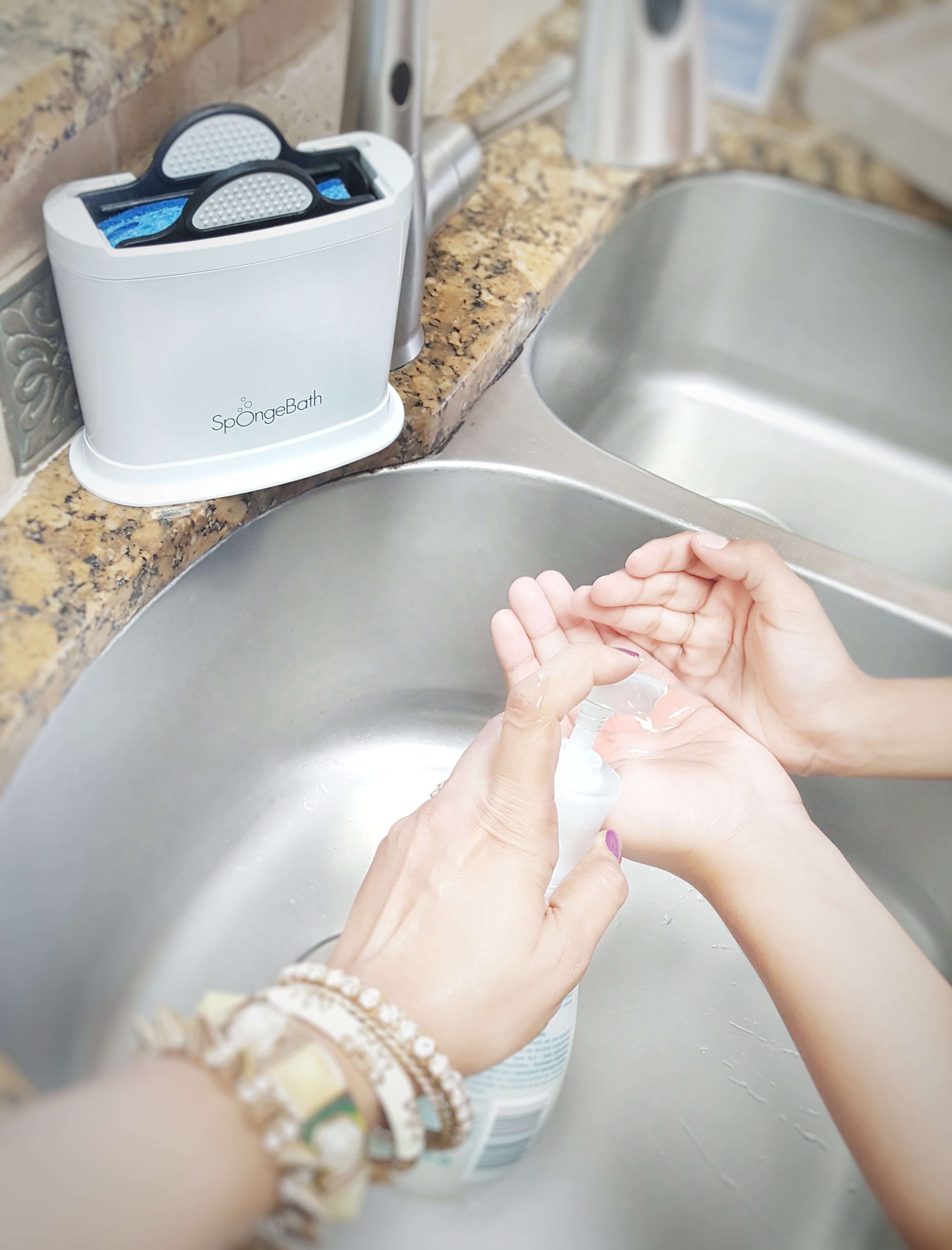 1. Washing hands more than usual.
I always make sure to wash hands as much as possible and teach my kiddos, the same.. You probably already are washing your hands a ton while you're cooking, but during cold and flu season, you want to double down on the efforts to keep your hands clean and germ free by using an anti-bacterial soap.
Tip: I Stock my kitchen with some scented soaps in fragrance that my kids like, so they'll be sure to want to use it.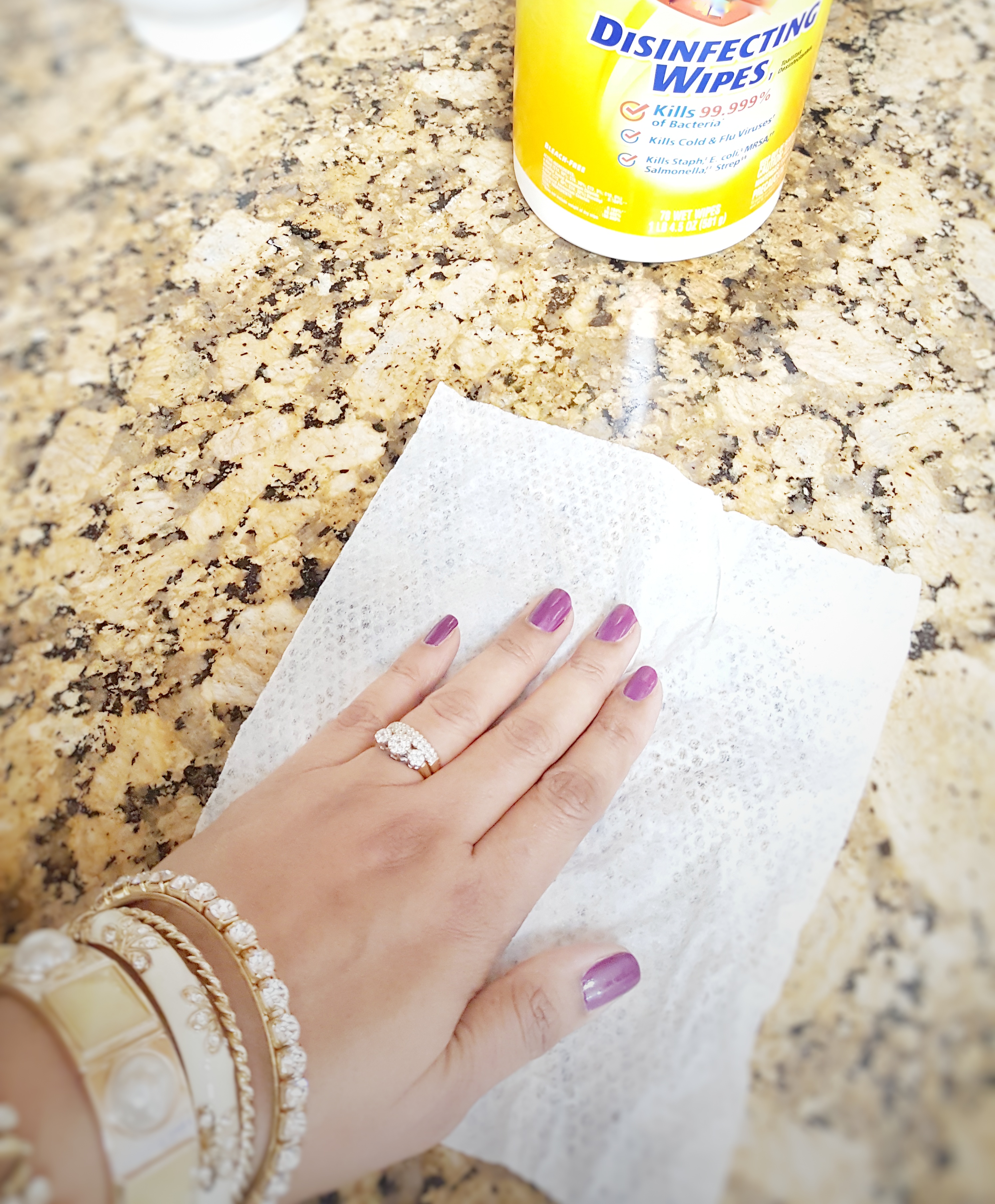 2. Regularly wiping down all kitchen faucet, trashcans, etc.
When was the last time you disinfected the refrigerator handle or the face of your microwave? Cleaning the Frequent touch points that are hotspots for germs can help keep sickness and cold/flu germs away. I use disinfecting spray or wipes on my kitchen counters, light switches, stove knobs, fridge handles, and appliances every night as I clean up from dinner.
Tip: Go with the touch-free options. Like we replaced our Kitchen faucet and trash can with the ones with sensors, the less you touch the less germs it will spread. Works great for our family and my children loves the convenience.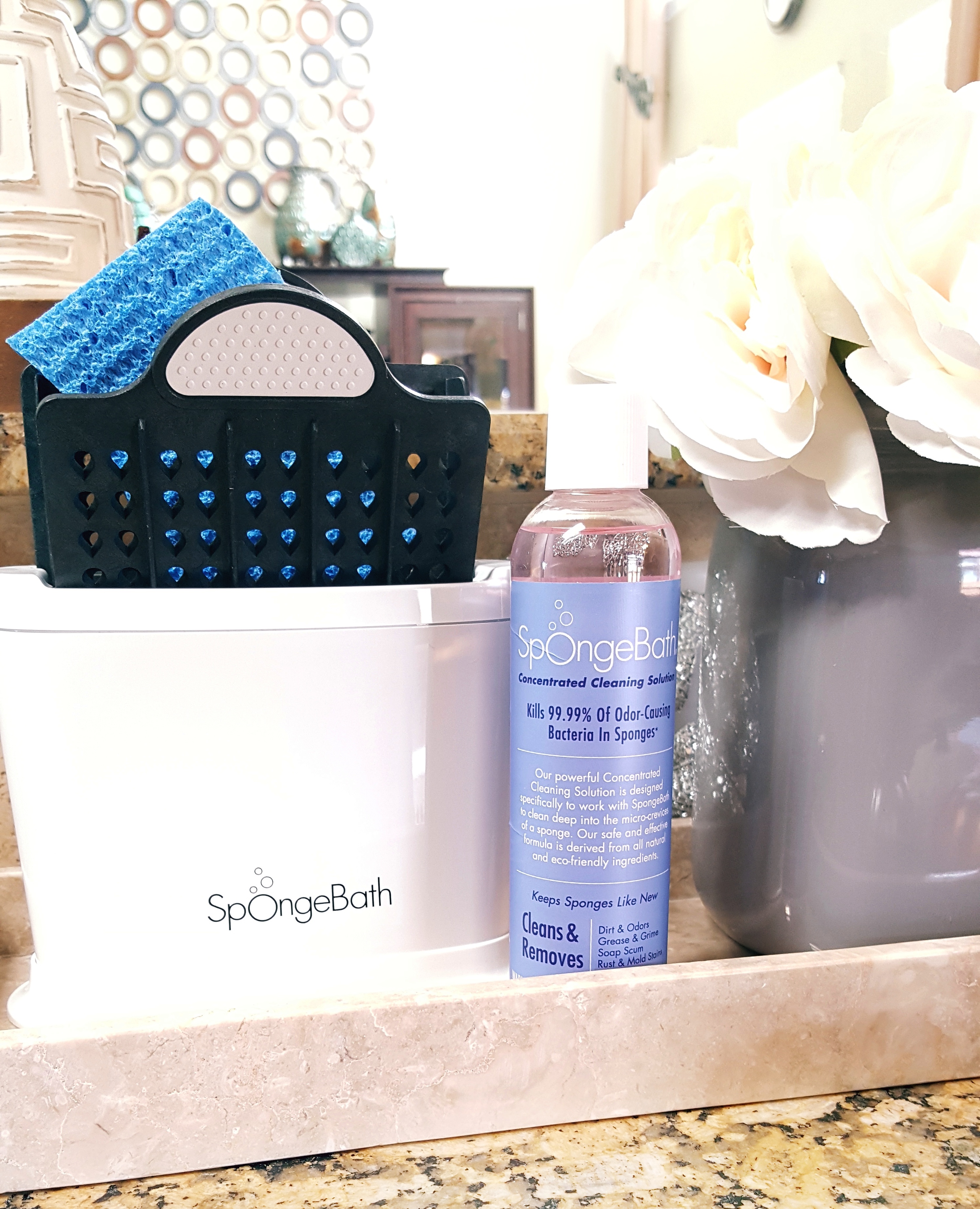 3. Sanitizing the Kitchen cleaning supplies.
Cleaning and sanitizing your home only works if your tools are clean to begin with. That's why I regularly spend some time disinfecting my cleaning supplies. Like, sanitizing dish brush with vinegar and soap, cleaning the sponges to kill bacteria, etc.
Talking about cleaning the sponges, our family L O V E S the SpongeBath– The Cleaning Sponge Holder that claims to help kill 99.99% odor-causing Bacteria. I'm so glad to be introduced with this solution to the dirty, smelly sponges. Before using this SpongeBath, I used to microwave the sponges to kill bacteria, but the smelly sponge used to only smell fresh for a day or so and wasn't helping much. Now I'm so glad that there is a safe and effective way to clean the Kitchen sponges.
The sponges soak up so much dirt, grease, grime, soap scum, stains and odor causing bacteria, that having this cleaning sponge holder in my Kitchen is a lifesaver! I need to get one for my bathroom sponge too. Love that the mounting is so versatile, it can be great for offices, kitchens and bathrooms.
And the best thing is this Spongebath Cleaning Sponge Holder keeps my sponges looking like new!
4. Changing dish towels daily can help.
Every night after dinner I toss the old towel in the hamper, that I keep it easily reachable in my laundry room. And replace the towels with fresh clean ones, so when we wake up in the morning our kitchen feels fresh, clean and germ-free.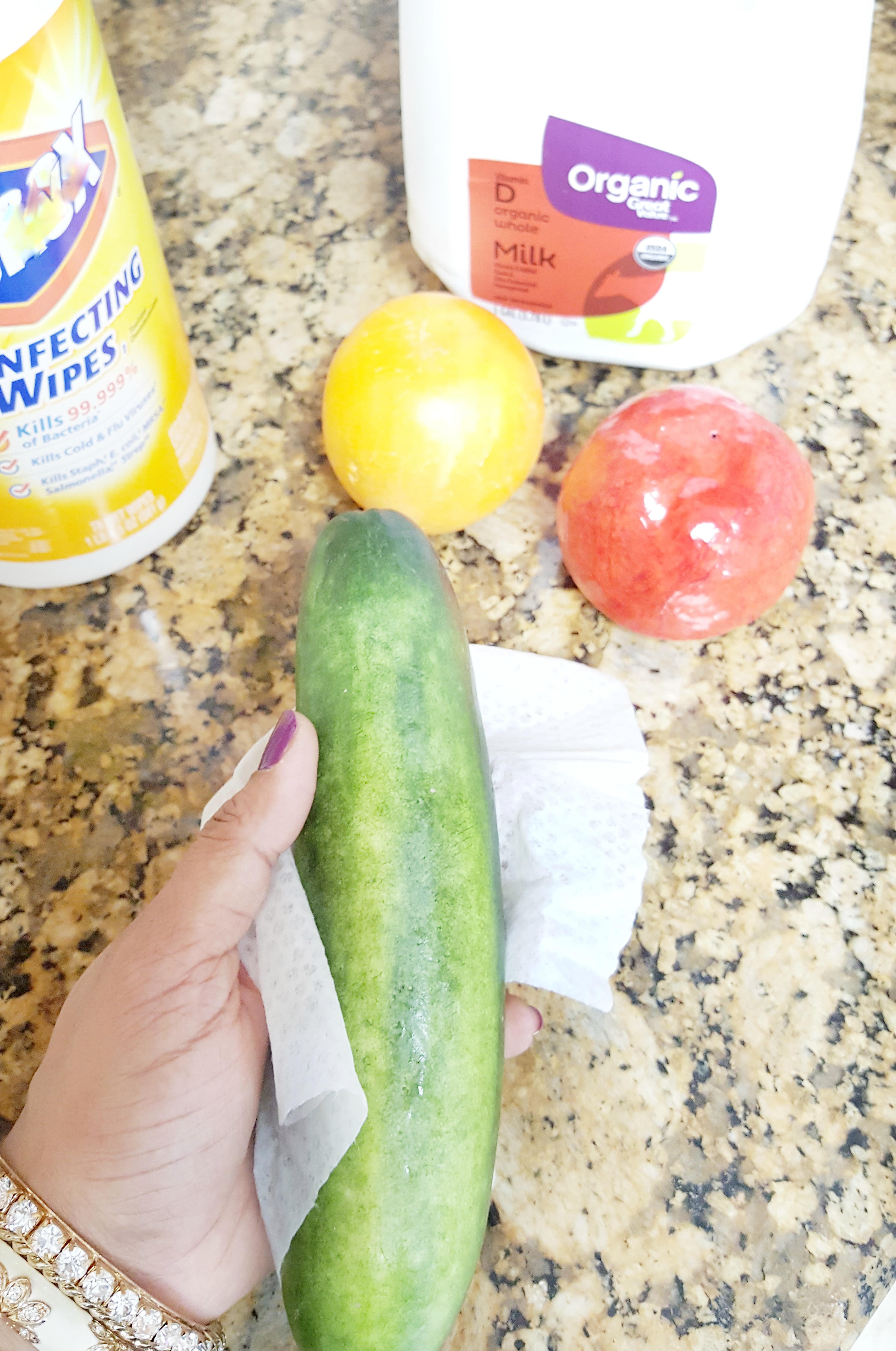 5. I disinfect our grocery shopping as soon as it arrives home.
Don't judge me here- this works for our family. I wipe up the grocery- fresh or packaged and clean up the milk gallon bottles under running water in the Kitchen sink and wipe them with a clean towel, before placing them all in my refrigerator or pantry. Otherwise, these germs will land in my pantry or my refrigerator, and all of that will eventually spread germs around our home. And finally I disinfect my countertops.
Hope you enjoyed reading these tips that works for our family and we wish you and your family a germ-free & a fun-filled fall season without sickness!
XO, Avani
Brought to you by: 'SpongeBath'