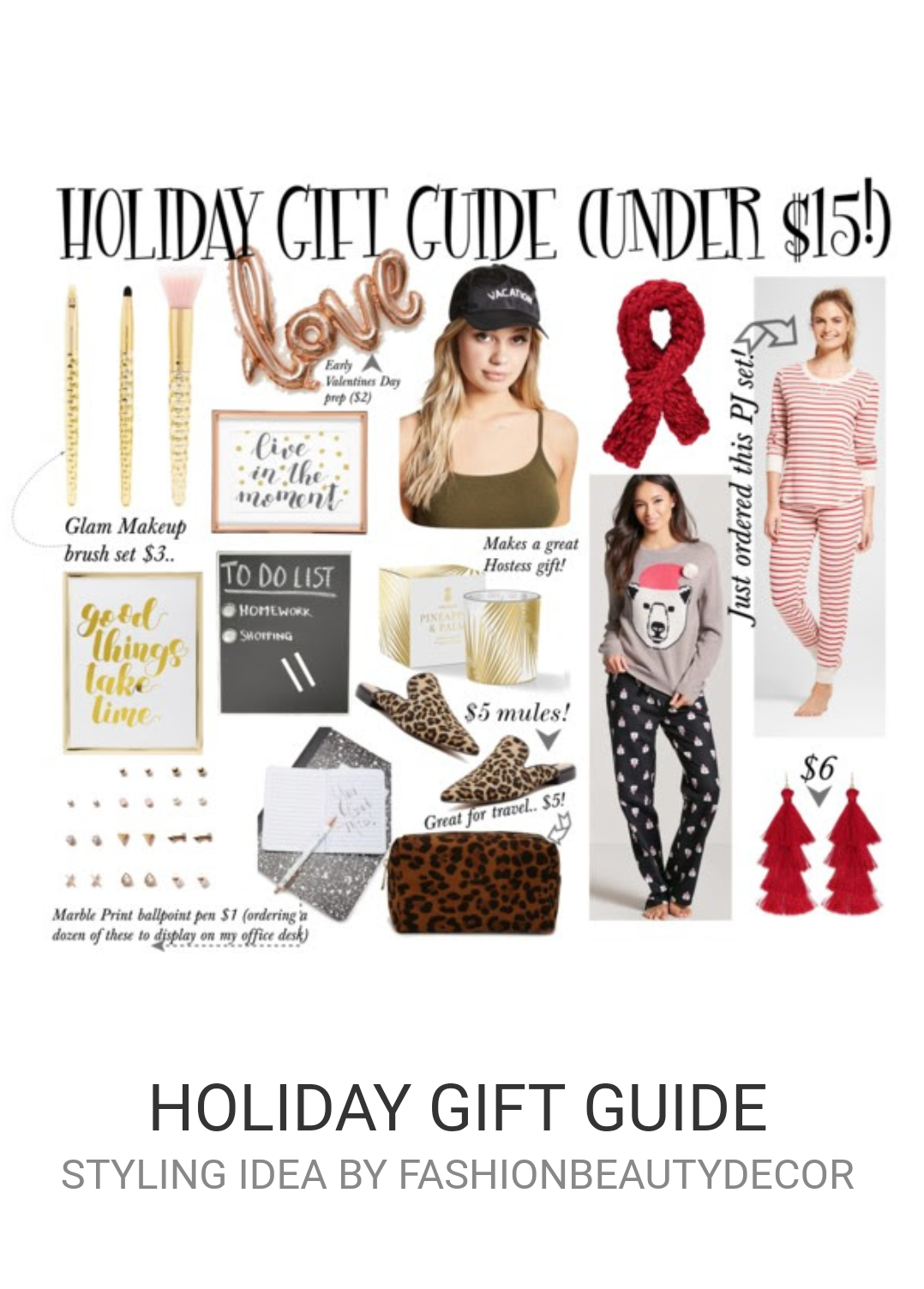 Happy Weekend!!! To kick off the holidays, here's a Gift Guide for any girl and woman on your Christmas list!! This is the BEST weekend to get started on your holiday shopping! And the best part about this gift guide is everything's under $15!! And it doesn't matter what the value of the gift is, right!? It is after all the thought that counts.. 
In case you missed it, in yesterday's post I shared an anti-aging skincare routine and a DIY mask recipe. Click here to see the post!
I hope you are all having a great weekend!!!
XO, Avani