While I was growing up, my Mom always reminded me-  'Prevention is better than cure!'!! And this couldn't be more true, when it comes to an anti-aging skin care routine.. The founders of 'Shaklee' have introduced us to a new Skin Care product line to deliver upon this exact principle. 
Shaklee YOUTH product line was formulated especially to Target and address aging at the cellular level of our skin. And their products are 100% vegan and cruelty-free. Their comprehensive 'free' of list contains over 2,500 harmful chemicals and questionable ingredients that you will never find in any of the Youth products.
Some of my favorites from Shaklee YOUTH
SERUM – I apply their YOUTH ACTIVATING SERUM twice daily. And the RADIANCE C + E once every day (avoiding the eye area). In the mornings before I head out of my home, I use the youth activating BB cream to get Flawless glowing skin with the 5 and 1 Beauty balm. It evens out the skin tone and corrects hydrates moisturizes and protects with mineral chemical-free SPF 30. The number one mistake everyone makes is by applying SPF only when they are at the beach but it's highly suggested to apply evenly before sun exposure and as needed. As always you should avoid the SPF from direct contact with the under-eye areas and keep it out of reach of children. 
Once a week, I make a DIY mask at home, (with a recipe I learned from my Mom) and is super easy to make.. 
DIY Yogurt mask for youthful glowing skin
This DIY mask helps me  keep my skin feel smooth and moisturized and leaves my skin feeling super soft and bright. All I do is, mix a tablespoon of honey into a cup of yogurt, add a few drops of lemon and mix! It also feels extremely cooling since the yogurt comes from my refrigerator. I apply this mask leave it on for about 10 – 20 minutes, before washing off with warm water for nicely hydrated skin.  I like to use this applicator brush to apply the mask and use this glass container to store the remaining mask in the fridge.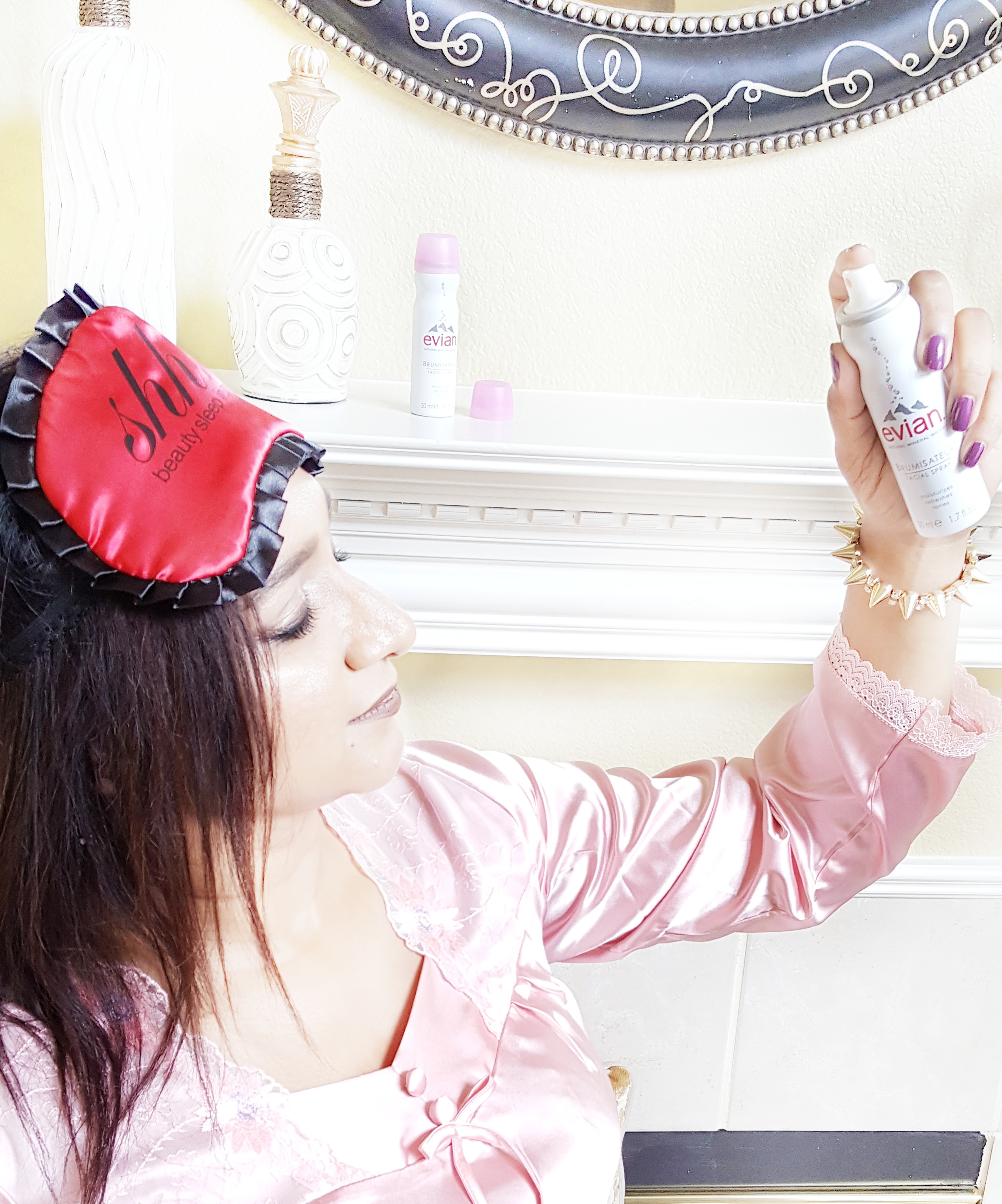 Finally, I use this spray all over my face and neck for extra-hydration..
P.S. Gifted collaboration