This post is sponsored by EVERPRO Gray Away. All of the thoughts and opinions are my own.
I wish I was one of those who gets their hair colored every 3-4 weeks! Unfortunately, either I forget to make salon appointments or my super busy entrepreneur/ Mommy schedule doesn't permit me time for scheduling (not to mention those times when I'm really watching my budget).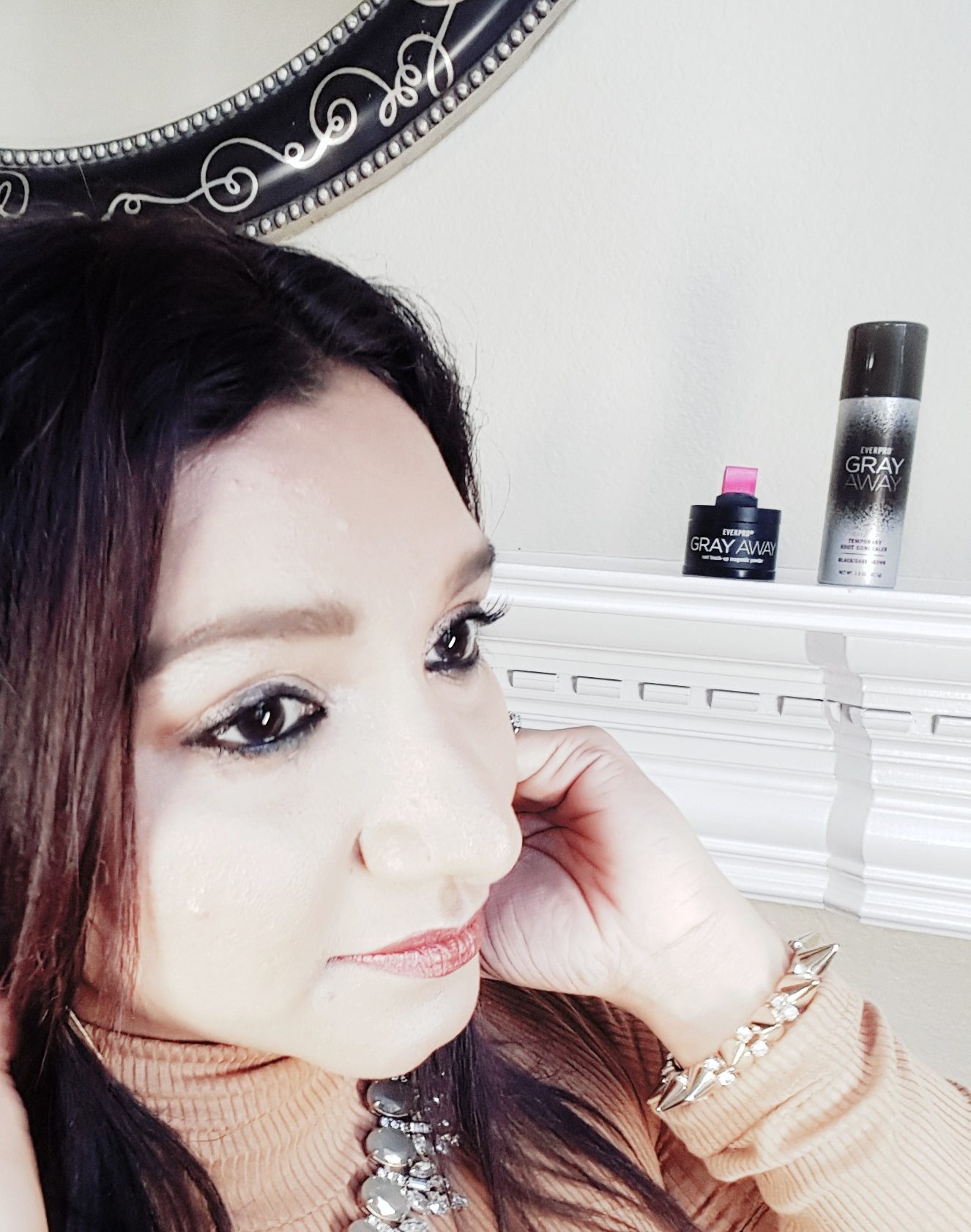 As an influencer, I'm always in front of the camera and my biggest concern is with my gray roots.  For the past several months I've noticed that my gray hair has increased a lot more (either due to stress or due to chemical hair damage). However, I recently discovered this EVERPRO Gray Away root concealer- an instant solution to get rid of the unwanted gray roots in-between salon appointments.  It has self-adjusting color technology that blends and matches my hair color perfectly! And within a few seconds, I can temporary touch up my gray roots. Gray Away is available for purchase at multiple retailers, but I got mine at Walgreens. It comes in the form of a spray bottle and also as a magnetic powder.
Tips to use the EVERPRO GRAY AWAY ROOT TOUCH-UP MAGNETIC POWDER
Click on the video below to see how I touch up my roots.
Tips to use the GRAY AWAY ROOT CONCEALER SPRAY
I'm sharing tips on how to use the GRAY AWAY spray bottle. And if you haven't tried the spray bottle root coverage before I highly recommend you to check it out. 
1. First things first: apply Gray Away temporary root concealer spray to dry hair. The trickiest part of using the spray is to tilt the nozzle sideways so that it's facing down your hair and towards your ends.
2. Aim to spray towards your roots and not directly onto your scalp. Move your hand continuously back and forth until the gray is evenly covered.
3. Spray in little bursts, instead of a continuous stream. This helps to blend the spray better and make it look more natural.
4. To spray the grays around your face, place a piece of a small tissue paper around your hairline, to avoid getting the spray onto your skin (it washes out easily if you do, though).
5. Finish by using a teasing brush to blend the product into your hair.
In just a matter of seconds, you will spray away the gray in the privacy of your home! It dries up quickly and washes out with shampoo.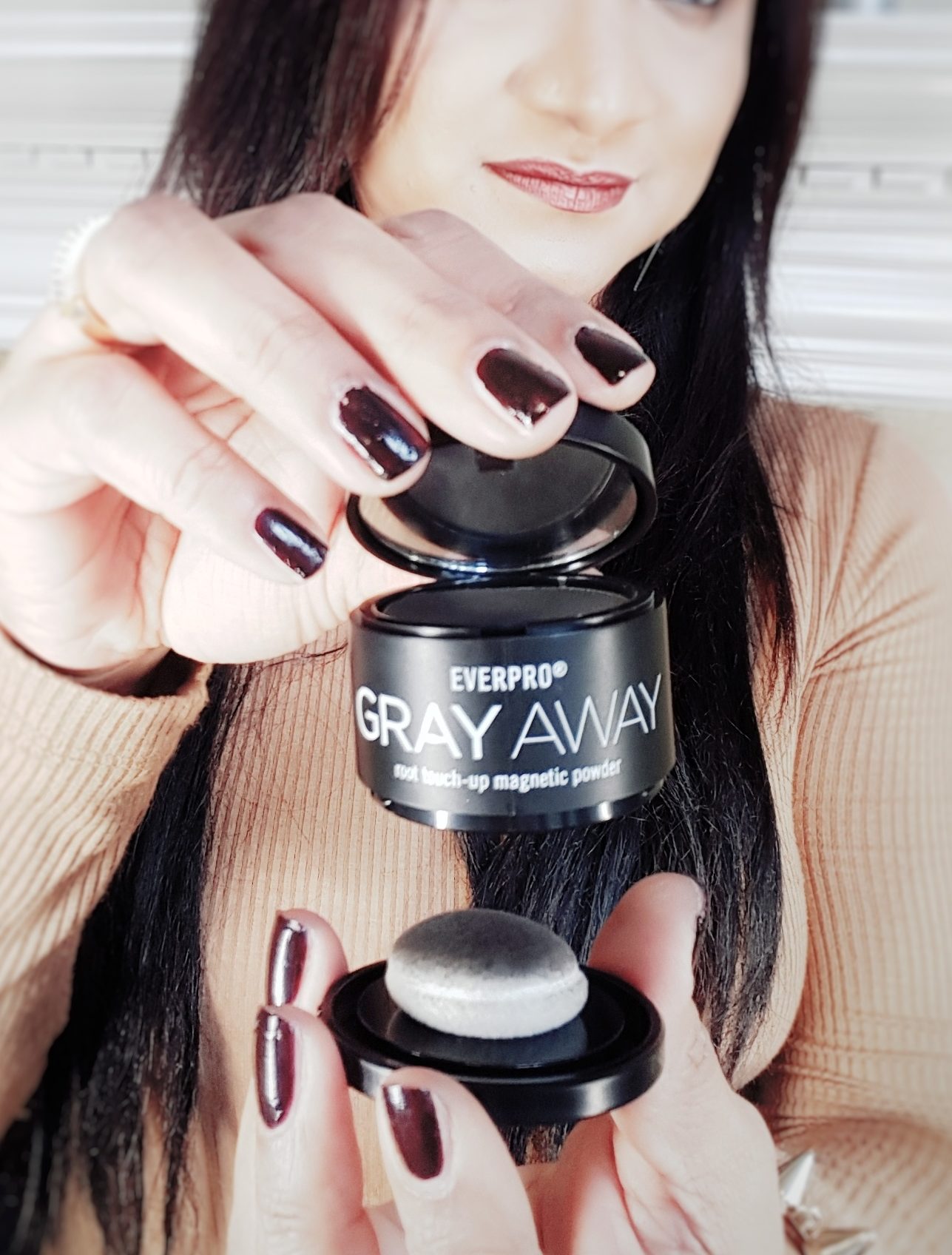 What do you do to touch up your roots in between salon appointments? Comment below.. 
XO, Avani