HAPPY FRIDAY! 
It's a half up and half down kind of a day! Sharing the deeds of this perfect hairstyle for thin and oily hair..  And everything available at Sephora If your hair are fine, thin and oily like mine, you will love this hairstyle! Super easy..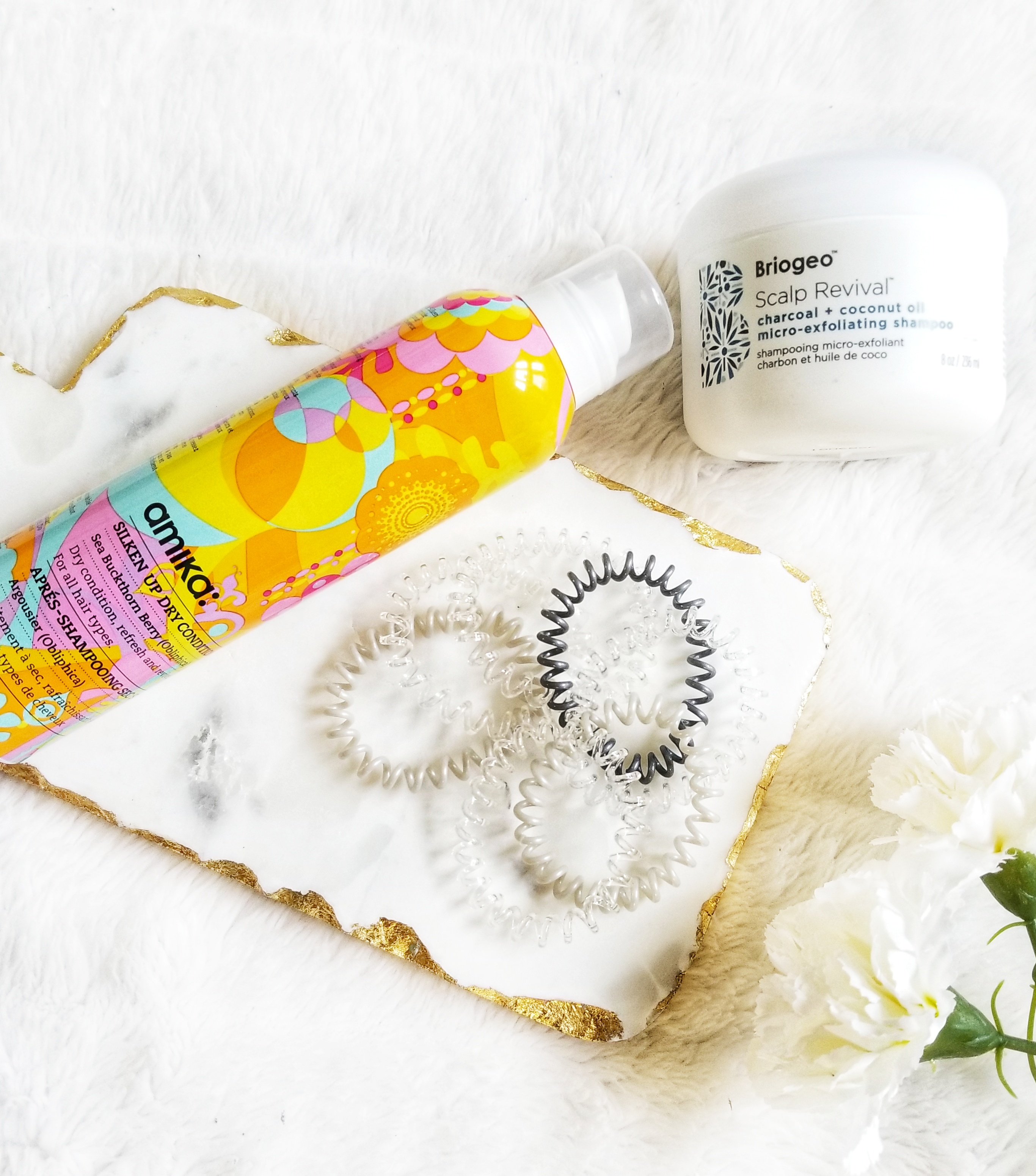 GET MY HAIRSTYLE IN 3 EASY STEPS..
STEP 1: Shampoo for hair using the Briogeo Scalp Revival to remove impurities and gently exfoliate the scalp!
STEP 2: Silken up the hair and give a little texture to the roots and give some volume with this AMIKA Dry Conditioner. Also helps thicken up the bun
STEP 3: Rather than using the traditional hair band I'm using these Invisibobble for a more sturdy hold that will grip the hair in place so it doesn't slide out..
And did you know you can SAVE on these goodies? Continue reading to 'SAVE' 15% off your purchase at Sephora starting today!
SHOP MY HAIRSTYLE MUST HAVES HERE
HOW TO SHOP THE SEPHORA SPRING BONUS AND STOCK UP ON YOUR SPRING/SUMMER BEAUTY FAVORITES? 
I LOVE it when you can SAVE on your beauty favorites at SEPHORA because they carry the best beauty brands and the ones that you don't normally see them go on SALE.. So how can you SAVE $$ ? After signing up for free to become a Sephora Beauty Insider member, you are instantly qualified to shop the Sephora Spring Bonus— a once-yearly beauty event where you can shop the retailer's top-converting makeup, skincare, and fragrance products at a starting point of 10% off.
Next, after you spend a certain amount on Sephora products, your Beauty Insider membership will be elevated to a VIB or Rouge membership for even more Spring Bonus benefits!
First Access + Bonus Weekend Sephora Rouge Member Event, April 13–16: Sephora Rouge members get first dibs to shop this season's top beauty finds at 15% off a full week earlier than Beauty Insider and VIB members!
Sephora VIB + Beauty Insiders Member Event, April 20–23: All VIB members will receive access to shop Spring Bonus products at 15% off, and Beauty Insider members will be able to shop the same at 10% off.
XO, AVANI