Lazy!! Who me..??? NO… I am NOT lazy! Neither is my mind and body as they're in perpetual motion. I work tirelessly- as an entrepreneur, mommy, wifey & as a blogger/influencer. I'm always in an active mode- working on an interior design or decorating project, planning lunches and dinners, chaperoning/volunteering at my kids school, chauffeuring  kids and getting the job done. This lifestyle doesn't leave much time to focus on complicated diets and exercises. Luckily, I figured out some easy ways to lose weight, maintain a healthy lifestyle & nourish my skin and body with almost next to zero effort!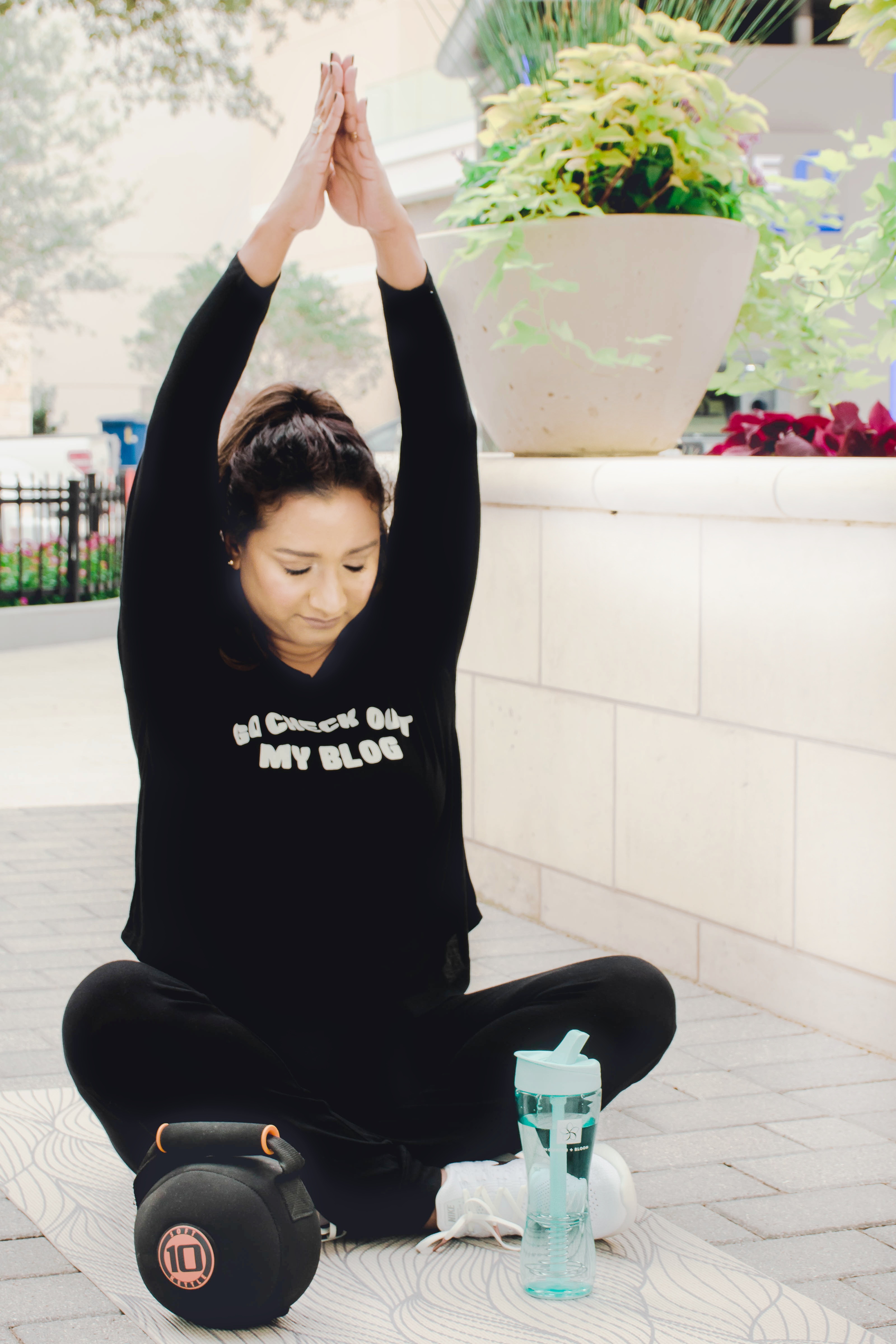 1. Get enough rest – Studies indicate that sleep loss enhances the joy of eating sweet and salty treats. The days when I don't get enough rest, I'm more likely to dig in the candy bowl or grab a few of my kids cookies from the pantry, the following day. Getting enough rest/sleep, helps me save those calories!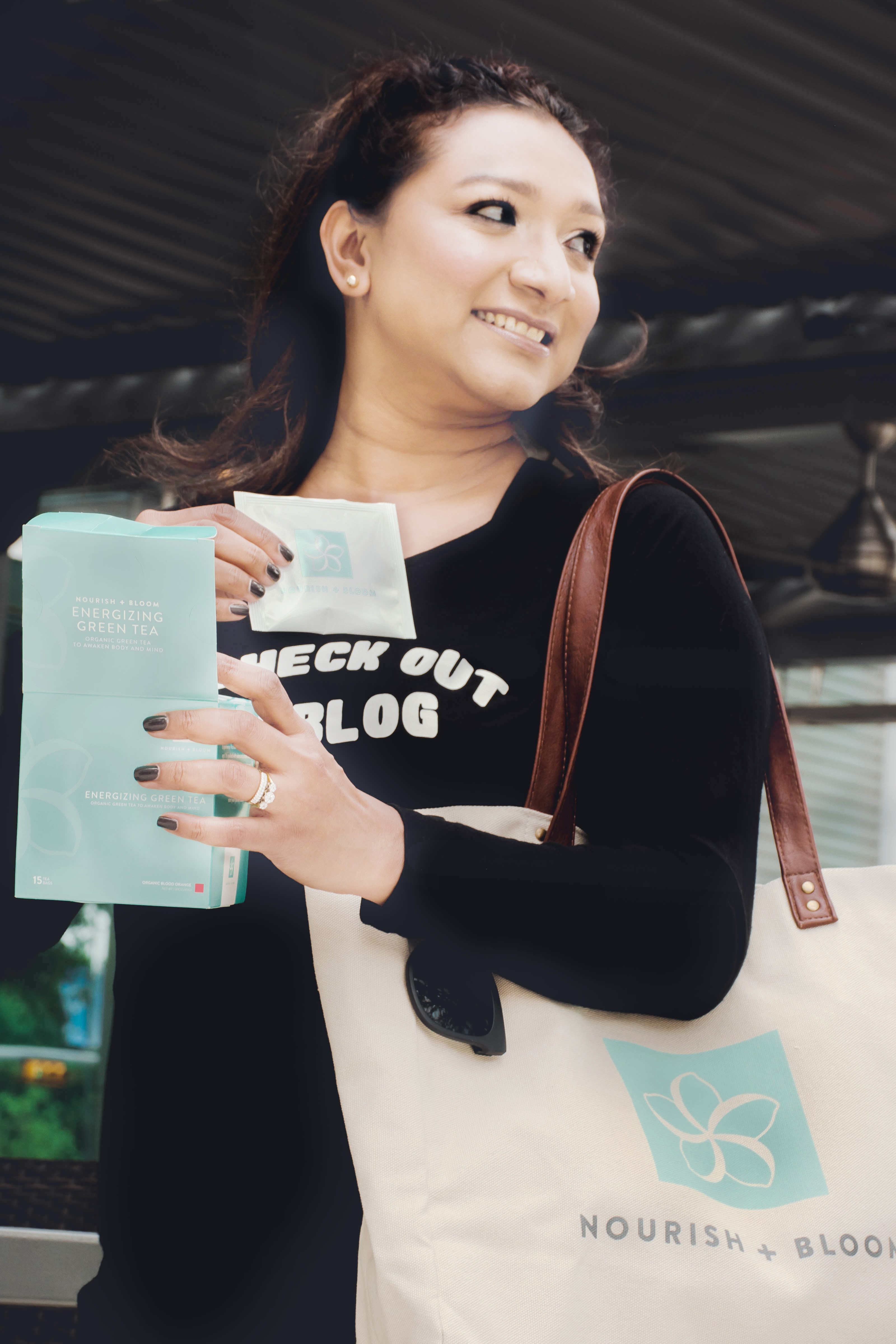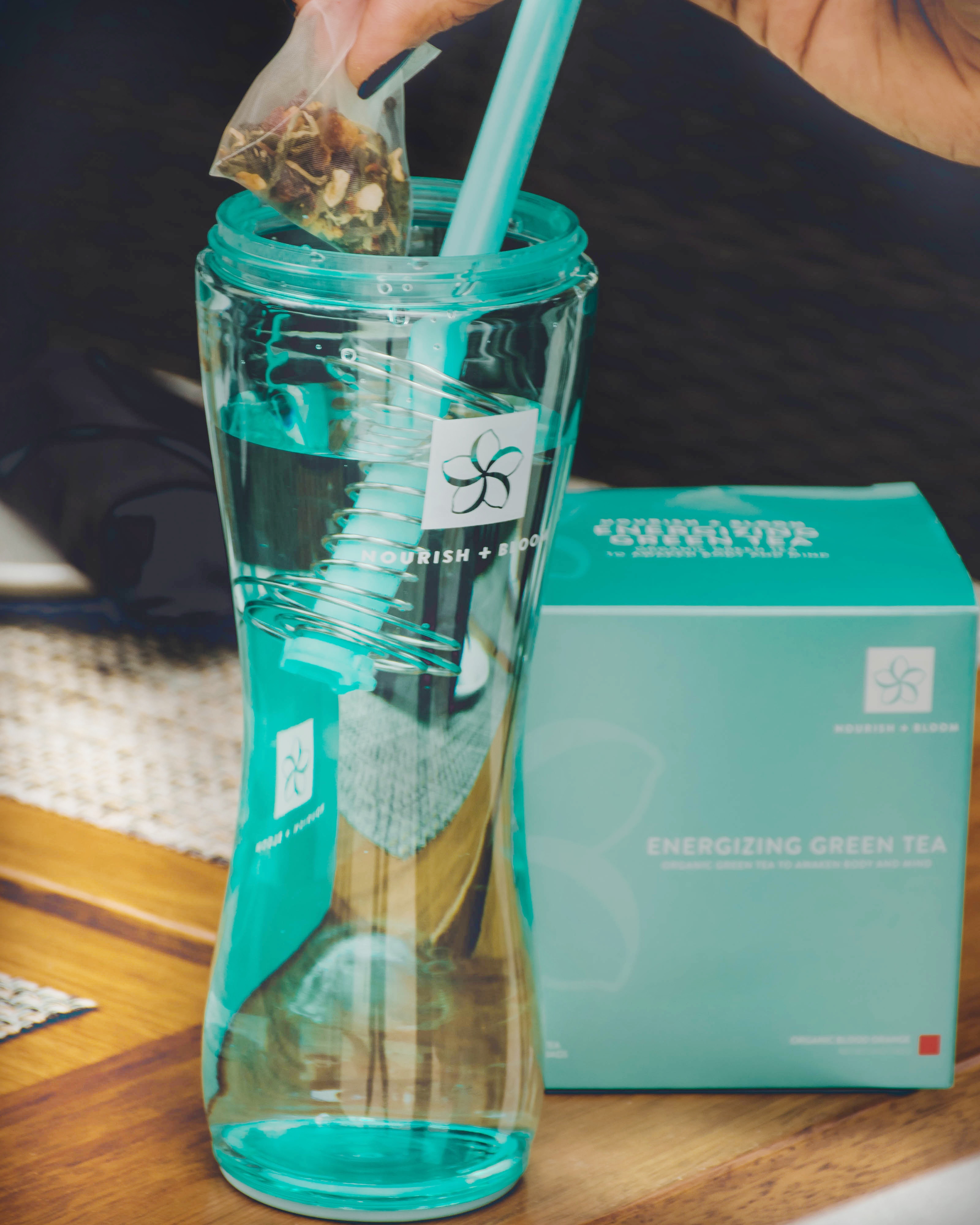 2. Drink Energizing tea – I start my day off with this Nourish + Bloom energizing green tea (hot or iced). It not only helps me boost my metabolism, but the research suggests that it also specifically targets belly fat. I drink this energizing green tea several times a day.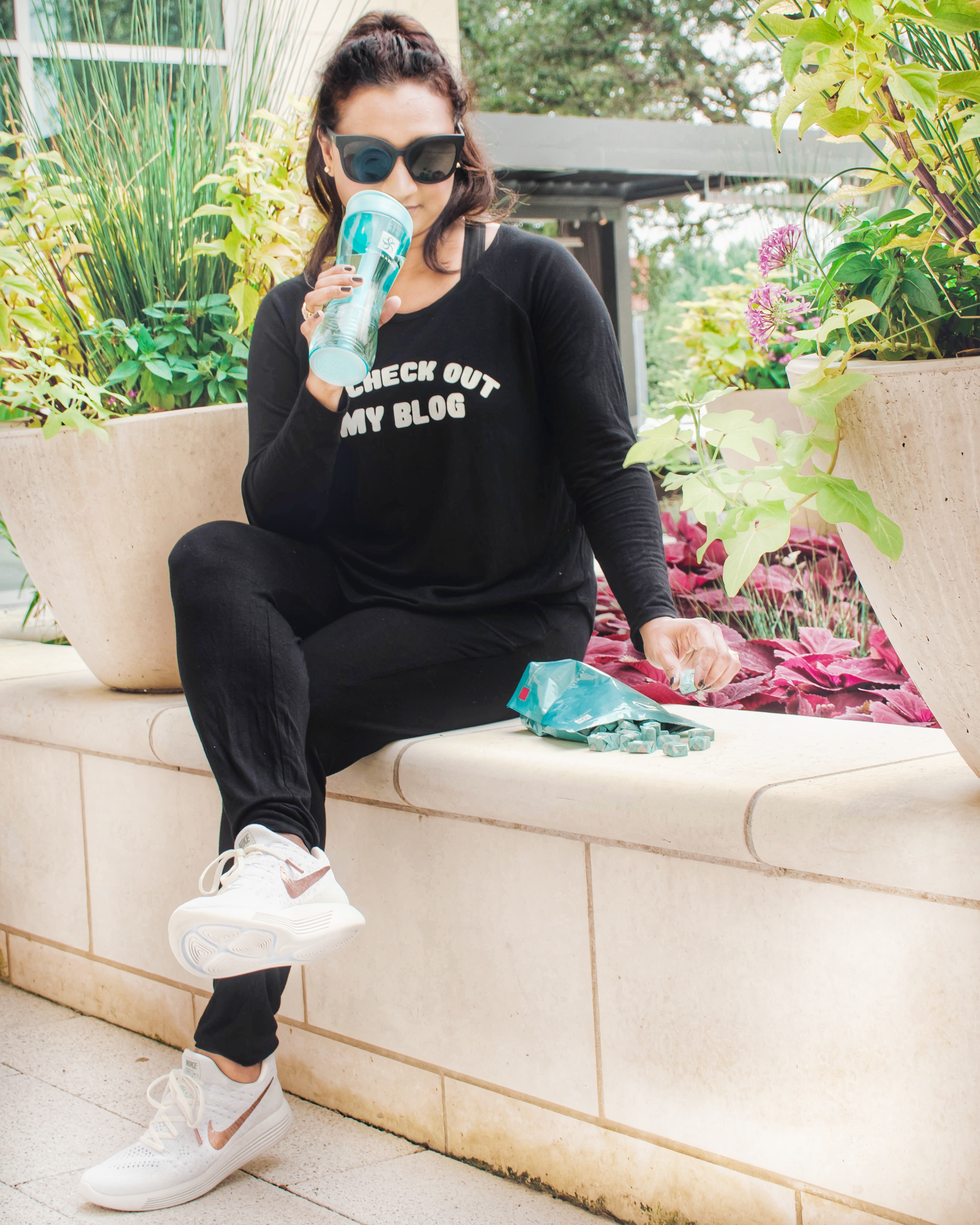 3. Protein whole food Shake – In order to maintain a healthy lifestyle, I normally take my protein shake before I head out for dinner with my family or friends and after an intense workout. This helps my body maintain healthy weight. The Nourish + Bloom Whole Food protein shake comes in delicious dark chocolate truffle flavor and in Vanilla Spice. Also love the fact that these are gluten free, soy-free and non GMO.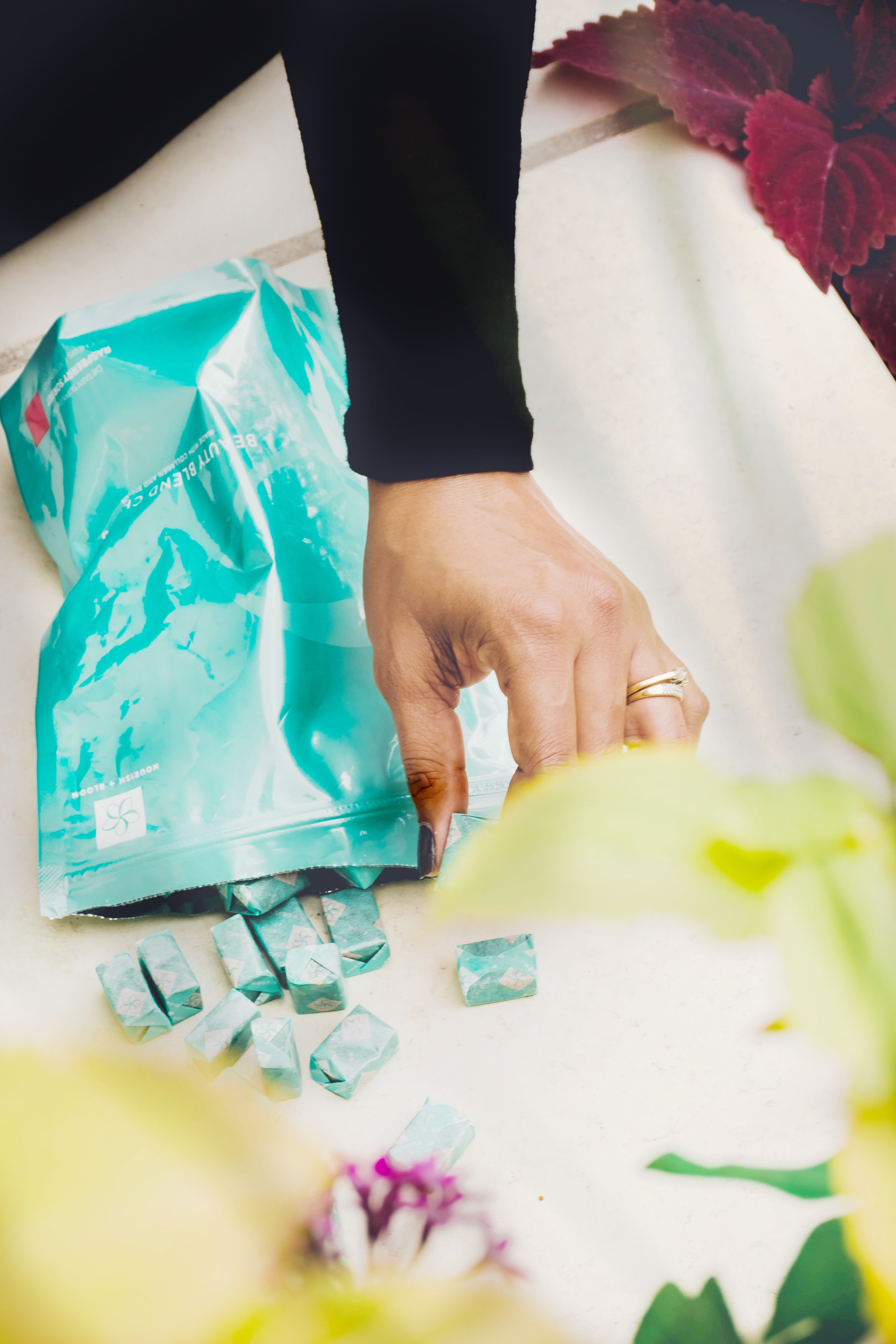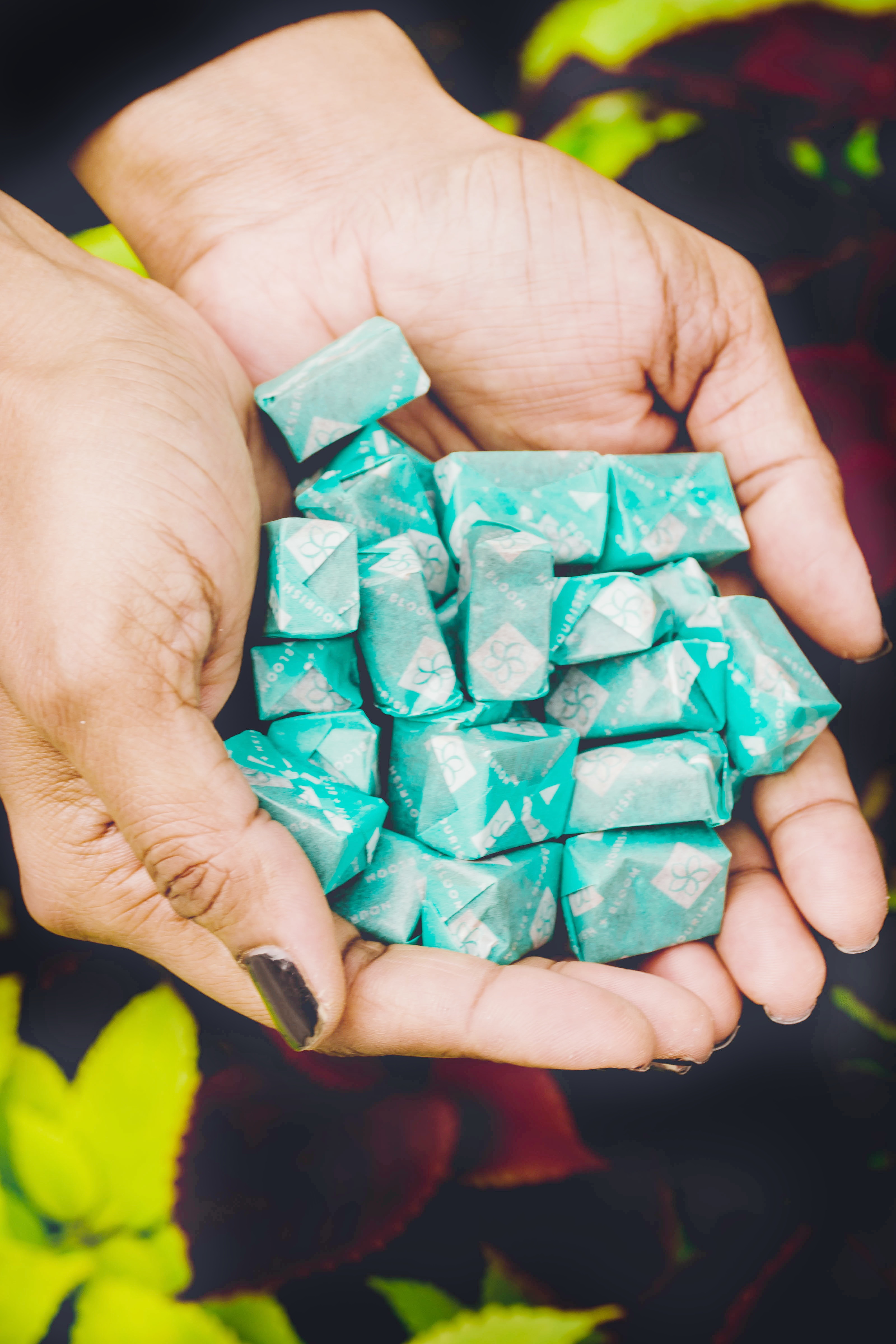 4. Dietary supplements – It is so important that I take dietary supplements everyday. This helps me promote smooth, healthy skin, strengthen my hair & nails, and improve my eye health; along with increasing metabolism. I consume  three of these beauty blend chews everyday from Nourish + Bloom for a tasty beautifying treat!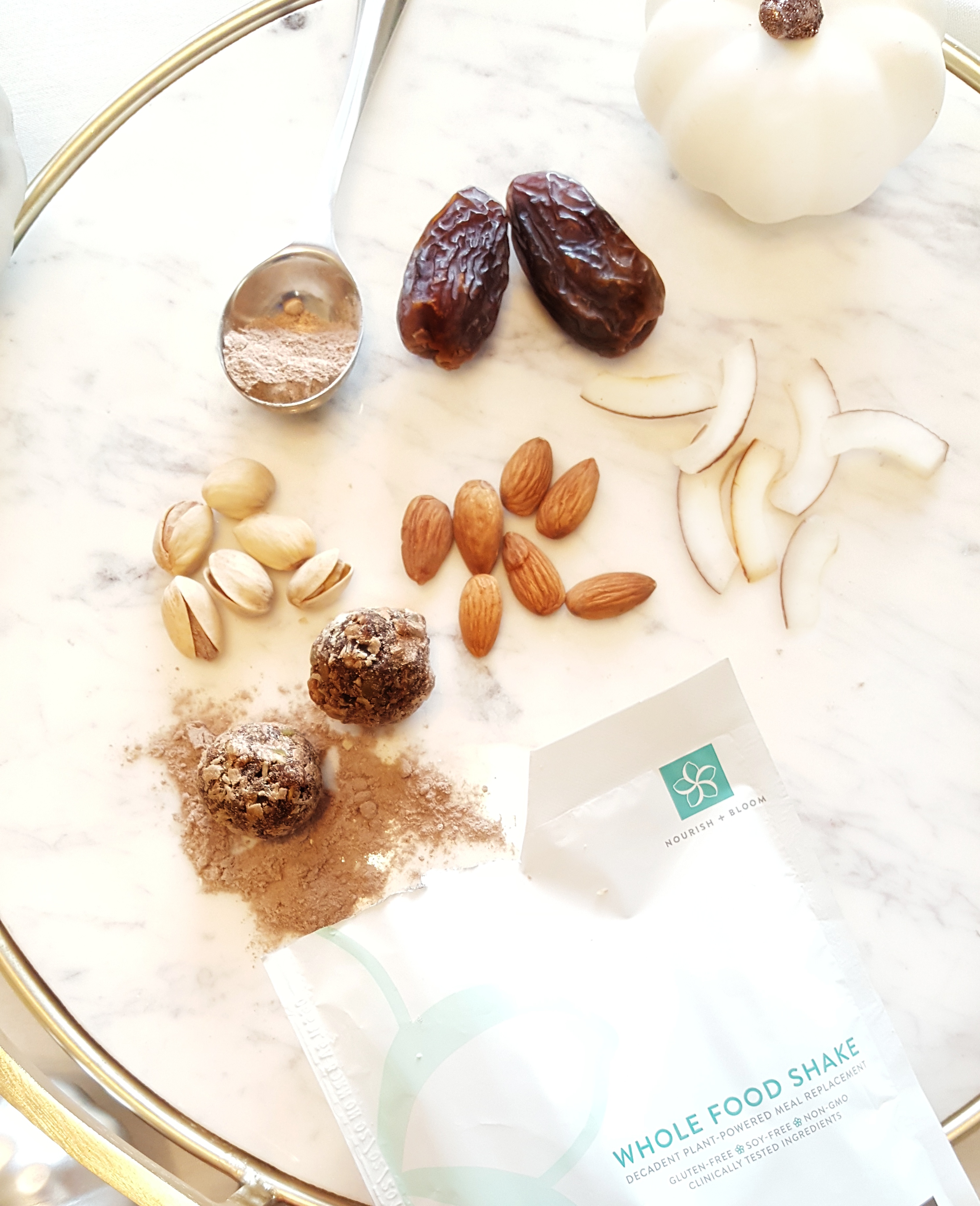 5. Homemade Energy bites- No better way to head start a day with a healthy homemade energy bite that helps curb sugar cravings. This is a recipe I learned from my mom, plus I gave it a little twist (by adding this Protien shake mix).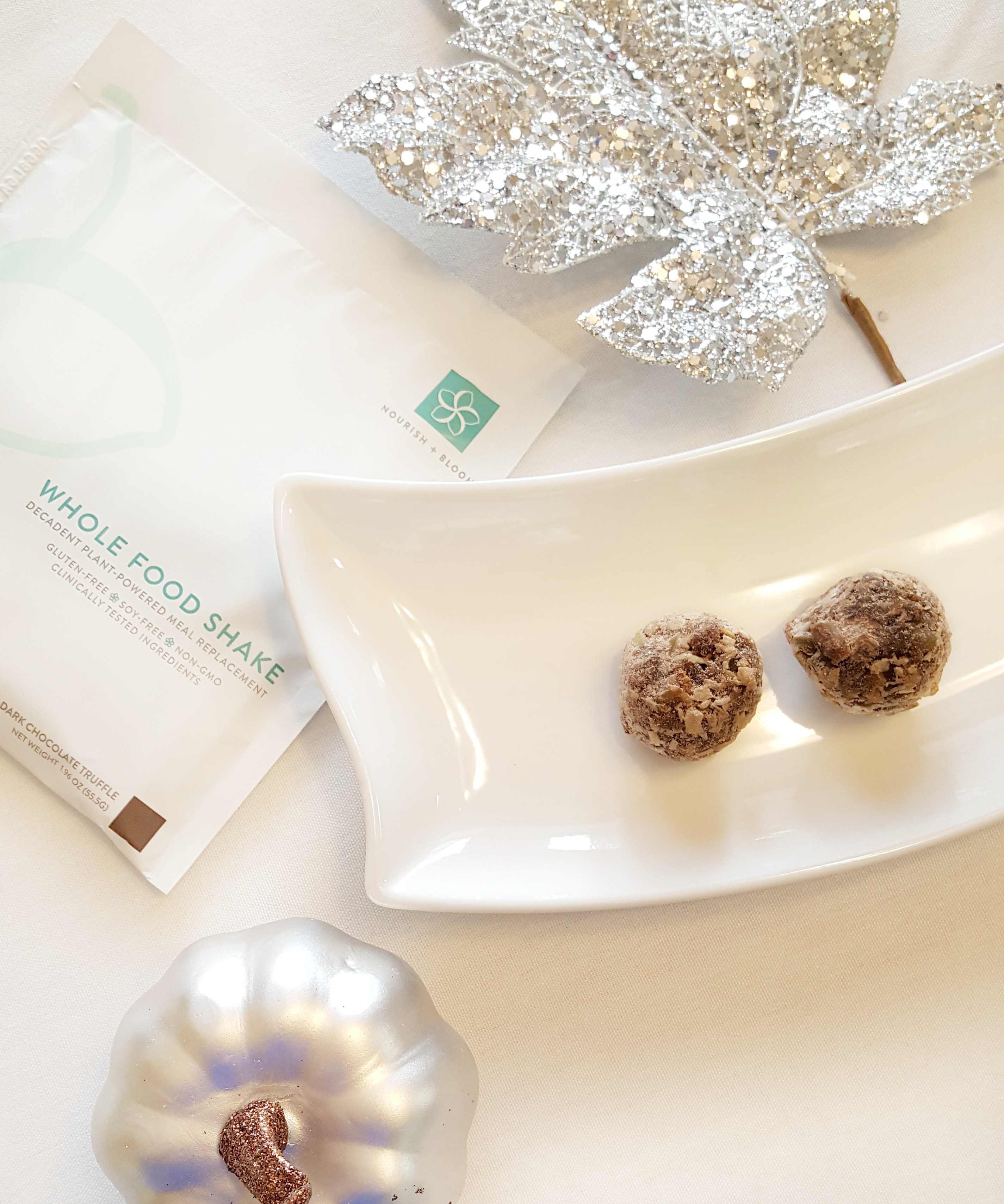 Recipe- 
I remember my Mom making these nutritious energy bites at home, every winter. We used to eat these bites every morning along with our breakfast. Not only they are nutritious, but they also taste super yummy- naturally sweet, deliciously loaded with superfoods, healthy, and a perfect addition to any breakfast. I make these for my kids** too and they absolutely love them.
10- chopped dates
5- chopped almonds
5- chopped pistachios 
1- tbsp dry shredded coconut
1 – tbsp Nourish and Bloom Whole Food Shake (dark chocolate truffle) mix 
Mix the above 5 ingredients  (makes approximately 8 to 10 servings) – Nourish + Bloom protein shake mix (or substitute with any cocoa powder), dates , shredded coconut & nuts (pistachios and almonds). And roll them into the shape of mini golf sized balls. The  Nourish + Bloom Whole Food Shake mix will give it a slight taste of protein but nothing you're not used to already if you are familiar with the protein shake  flavors. It tastes like dark chocolate, plus it has a ton of health benefits. If you want it a bit sweeter and the dates alone aren't doing it for ya, you can feel free to add 2 tbsp of honey. You can also do a pinch of pink himalayan rock salt to give it a nice salty and sweet flavor. 
The texture??? To-Die-For — they're soft and chewy, yet crunchy and taste Deeelicious!
**P.S. (I eliminate the Protein shake mix in these bites recipe, when I make them for my kids)
GIVEAWAY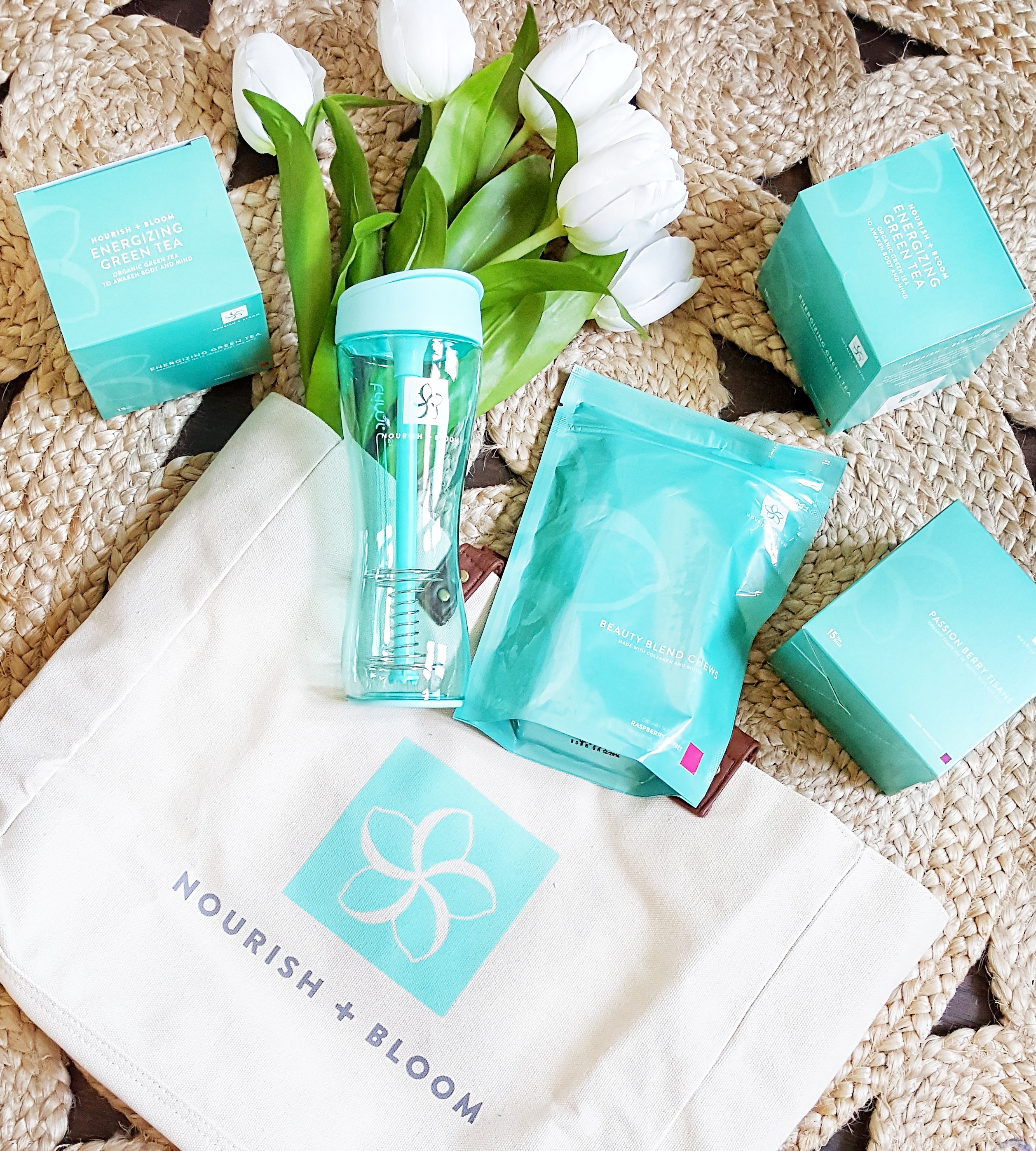 Nourish + Bloom is giving away some goodies to a Lucky winner! Enter by Nov. 5th
You have a chance to win the following..
CARRYALL – From home to the yoga class, or to boutique shopping to beach time, this roomy tote holds everything I need to make the most of my day.
TRIMR BOTTLE – This unique water bottle/shaker bottle combo is designed with both a straw for sipping and a wide-mouth opening for thicker shakes and smoothies, & to hydrate in style!
ORGANIC TEAS – These delicious organic teas are perfect for any time of day, hot or iced. I like to drink Blood Orange or Raspberry for a kick of energy, or Passion Berry for a decaffeinated refresher at night.
BEAUTY BLEND CHEWS – I'm kind of addicted to these "beauty candy" – and for good reasons! These  chews are made to support glowing skin, and healthy hair and nails.
Follow these simple rules to win.. 
1. Follow me @avanifashionbeautydecor and @nourishandbloom 
2. Like my  Nourish + Bloom Instagram Giveaway post.
3. Comment below!
Bonus entry– Tag a friend, each tag is an additional entry
GOOD LUCK!!
This giveaway is for U.S. only and is sponsored by Nourish+Bloom, Ends November 5th, 2017
These beautiful shots were taken in Dallas by photographer- Isi. Check out her page here..
XO, Avani