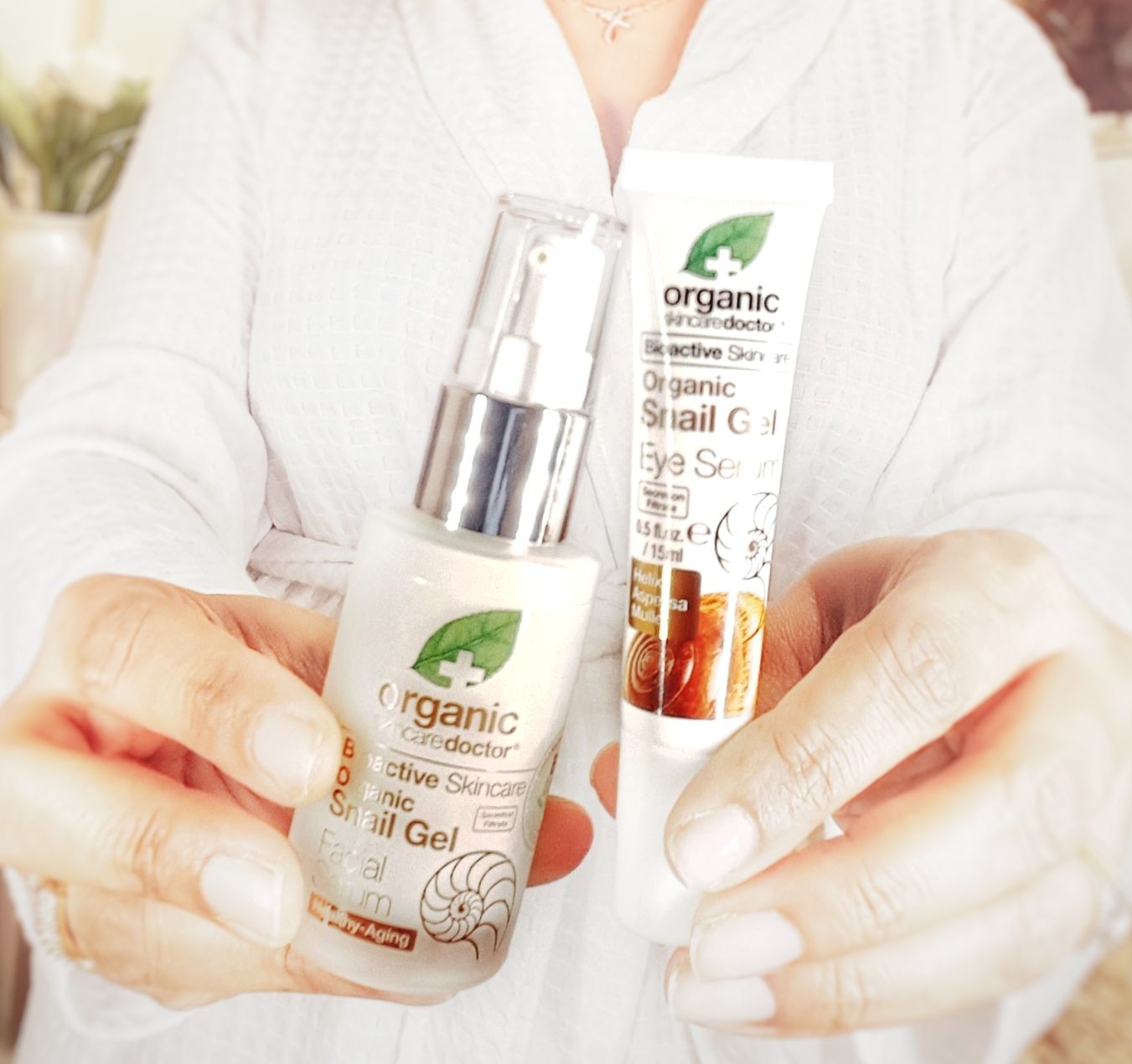 Sponsored Post: Brought to you by Organic Doctor (Mom It Forward)
Now that the daylight savings ended, it has finally started to feel like fall… And, the next step is to figure out how to maintain that summer glow all year round. Keeping the summer glow, is a lot easier than we think. Trust me!
Fall is all about layering, when it comes to our outfits. And pretty much works the same way with our skin.. Getting rid of unwanted dry and dull skin that comes along with the temperature change. Staying more indoors than oudoors and having less chances of catching sunshine can really take a toll on our skin, so I gathered a few of my favorite products that helps my skin stay bright all year long.

Face mask

 
I'm super excited to share this organic skin care doctor bioactive skin care Manuka Honey face mask with you all. I love a good mask, but this one is different than anything I've ever tried. This Honey mask has restoring and nourishing properties with a unique blend of honey and ingredients like Kaolin mineral-rich China clay. I apply this mask on my face and leave it or for about 10 minutes, and use it twice a week. It's packed with natural ingredients and makes my skin look nourish and rejuvenated and  leaves my skin with a healthy glow!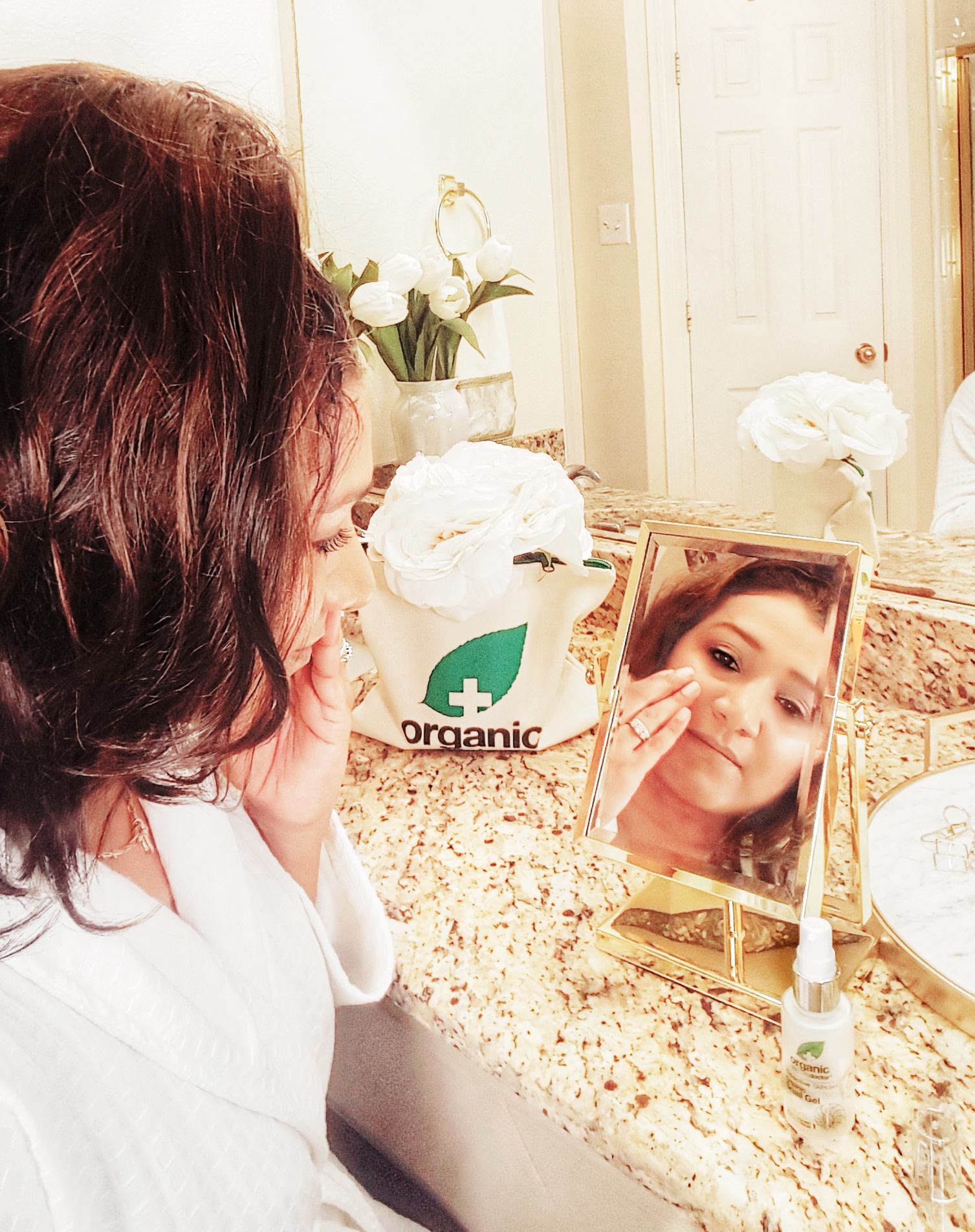 Anti-aging serum
A healthy facial serum is super important to keeping a natural glow, especially in the winters. I've been loving this organic skin care doctor snail gel healthy aging facial serum. The serum is free from parabens, silicones and mineral oil. I apply this serum in the mornings before moisturizing and at night after moisturizing. It helps improve the skin hydration, promotes healthy skin and reveals a youthful glow. It makes my skin feels smoother, nourished and restored!

Eye Serum
It goes without saying, that everyone needs a good eye serum. Organic doctor snail gel eye serum combines the number organic extracts and a unique substance the snail produces to nourish its own shell and skin which it has a blend of Bio active ingredients, including- olive leaf extract to create healthy aging serum that helps hydrate, smooth and nourish my skin and most importantly, reduces the appearance of wrinkles. 

Rescue Cream
I liberally apply the bioactive skincare organic Manuka Honey Rescue Cream on my face after the eye and face serum to help nourish restore and Soothe My Skin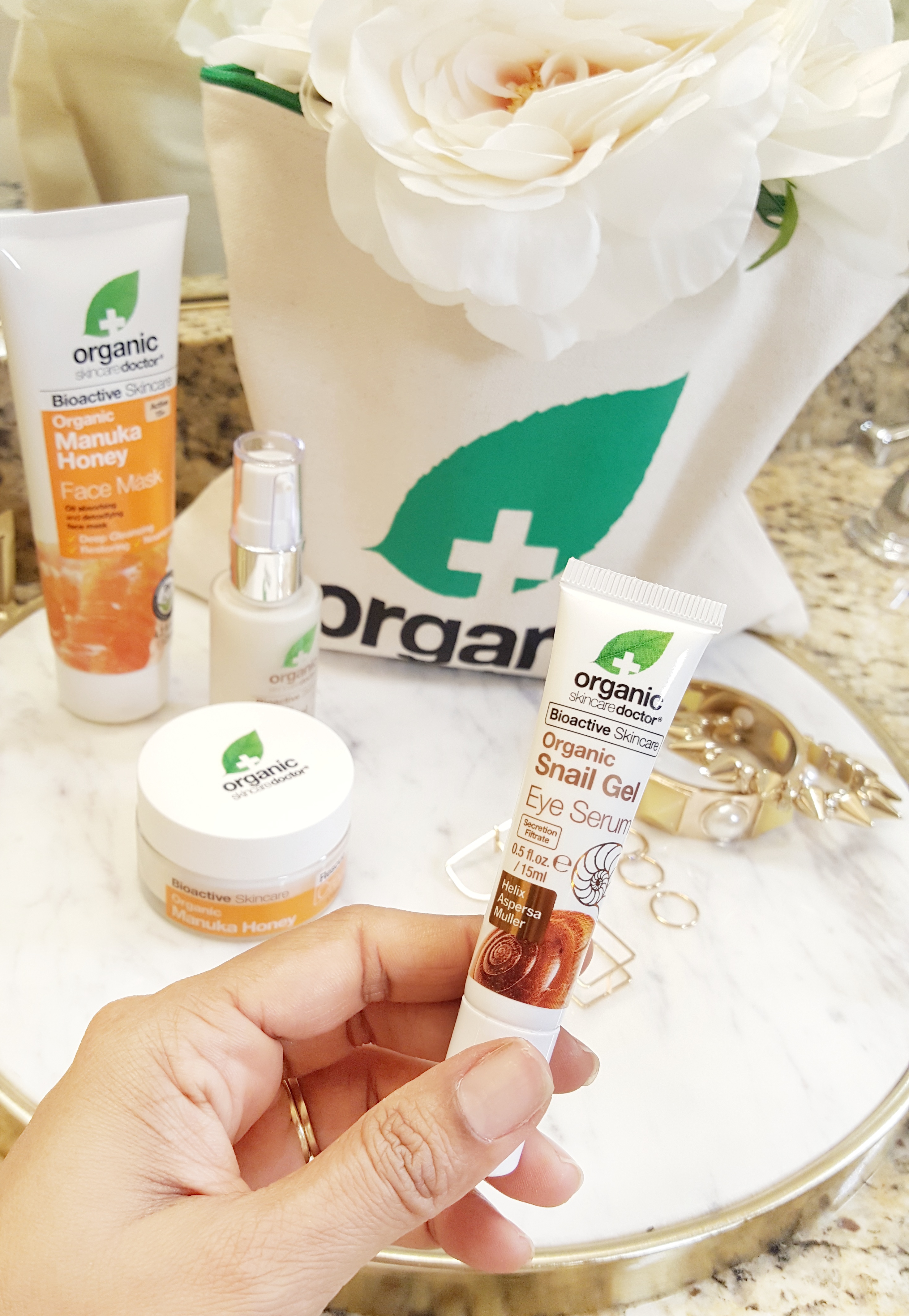 Hydration
Drinking plenty of water is extremely important especially in the fall and cold weather conditions. A super-simple way to fix dull skin inside and out, is by drinking plenty of water for natural healthy looking skin.

Some facts

 
● Organic Doctor, an award-winning skincare and hair care line, has just launched in the US.
Hailing from Britain, Organic Doctor scours the planet for the finest botanical and naturally
inspired ingredients to ensure that bioactive properties of the organic ingredients are truly
captured.
● Organic Doctor carries 8 Collections, each of which has a unique story to tell, giving consumers
the opportunity to discover exciting ingredients from around the world. This blogger package
includes products from 2 collections:
Organic Snail Gel
– Organic Doctor® Snail Gel offers a new generation in skin revitalization care.
We use the unique secretion the snail uses to regenerate its own shell to help hydrate and
moisturize maturing skin.
Organic Manuka Honey
– Organic Doctor Manuka Honey is a nutrient rich skin care and hair care range.
Manuka Honey, known as the "healing" honey, is produced in New Zealand by bees that
pollinate the native manuka bush and is renowned for its soothing properties and ability
to restore and hydrate dry and cracked skin. It supports overall skin tone for softer
looking skin.
Organic Doctor is available for purchase at CVS and on Amazon.
XO, Avani