What Is

Blog

–

mas

? (And How To Do It!)
Beginning of December, you will find many of your favourite YouTubers taking part in 'Vlogmas'! This usually means that starting December 1st, they'll post a video each day up until December 24th (Christmas Eve) in a few different forms. Bloggers can do something similar, called 'Blogmas'. I'm "trying" doing Blogmas myself and 'Trying' to uploaded one post each day, but lets get real- I'm a mommy and entrepreneur (so it can get tough sometimes to post everyday, but I'm trying to post multiple times a day on my social medias and posting more blogs than I did during the rest of year. This will help me balance down the ratio of the total blogposts I posted around the year- if that makes sense)
Click here to view on my previous post, and don't forget to SUBSCRIBE!
So What Is This Blogmas?
Just like Vlogmas, BLOG-MAS a way of bringing regular, Christmassy content to your Blog subscribers throughout December! The targeted blogs to post can either be 'follow me around' type blogs, where you show your followers what you've been up to on a particular day, or more traditional relaxing posts on your blog, but with a bit of a festive edge, family traditions, etc.  For example, if you are a food blogger, you might choose to take part in Blogmas by sharing new Xmas recipe for each of the 24 days.
How To Do Blogmas..
Firstly, think about the style of posts you enjoy making (by keeping in mind what your readers LOVE to read!), and where you want to put them. I choose to share some of our family traditions. This is because I wanted to do the 'know me' type of posts for Blogmas! But many people choose to focus on their main category for example 'Fashion', which is also great!
I'll probably post more about those downtime days- holiday season is the best time of the year, everyone is relaxed. My husband has less work pressure (and it's our Wedding anniversary month too), my kids have less homework and after school activities  and my older one is born in December (so we celebrate his birthday), travel, catchup on holiday movies, and so on… This might make  pressure of Blogmas and daily blogging less intense and guarantees that my content will potentially be more interesting for my viewers, which is what it's all about at the end of the day!
This is a highly requested post to share my bedroom tour, not sure about the entire bedroom, yet sharing a sneak peek to my bedroom decor..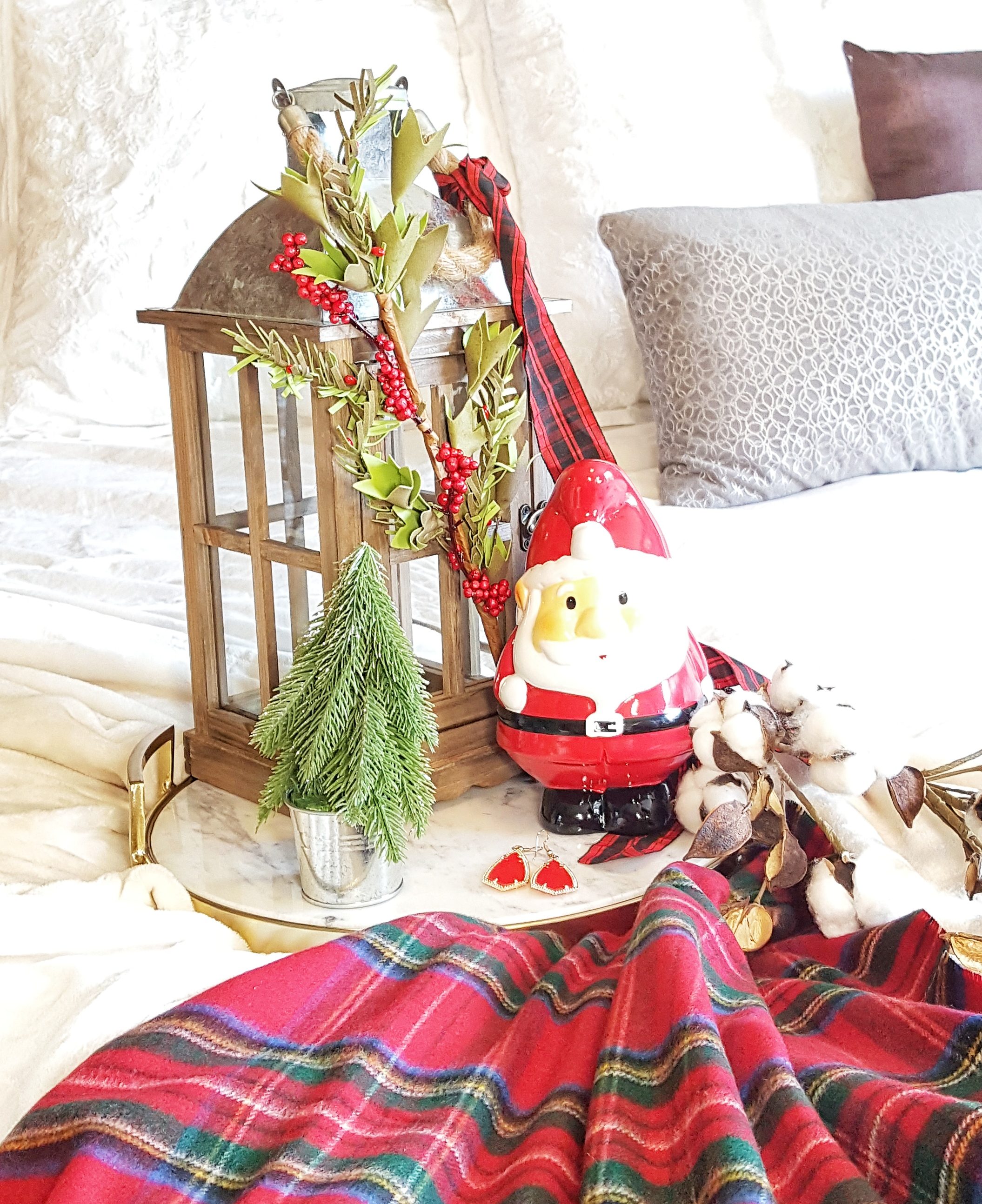 Going into Blogmas, I'm intending to post more blogs throughout the month (if not every single day)  and there might be times when I just can't get it live until the next day or two. And that's OK!! There are no 'rules' to blogging and Instagramming and even Blog-mas-ing, and if there are any, I'd break them anyways.. LOL :-).. Probably, will  Just try to let you all viewers know either on social media or in your previous blogpost that I'm in busy and it might be tough to BLOGMAS!!
What do you think of this Blogmas post? Comment Below.. Also, if you have any ideas or requests for my remaining posts throughout this month, please do let me know! For example- Here is the most requested question I get asked- 'How to grow following on Instagram?'
Also let me know if you want me to do a Q & A series or Blogging series for 2018 ?? 

P.S. STAY TUNED for my next post!! 
XO, Avani
SHOP MY BEDROOM DECOR