Did you know that cleansing skin thoroughly can help the ingredients in the serums and moisturizers penetrate more easily and boost its effectiveness? Today, I'm sharing my rules for washing the face as a part of my beauty regimen & my makeup removal routine.
Spending more time doesn't equal to better results. The cleanser spends very little time in contact with your skin compared to your serums and moisturizers, according to dermatologists. But, in order for our serum and moisturizer to penetrate through our skin, it is so important that the skin is cleansed thoroughly especially after applying makeup.
Here are the steps I take to cleanse my skin and remove makeup..
Step 1:
Firstly, I use these makeup remover wipes with micellar water to wipe most of the makeup off. I use these!
Step 2:
I clean my face using this charcoal detox deep pore gel cleanser and lukewarm water.
Step 3:
Then I hop in the shower (no matter how late I come home from a party, I cannot sleep without a shower!). I use the soniclear petite anti-microbial skin cleansing system to ensure deep cleaning my pores and exfoliating my skin. I use this every single day (even on the days I don't wear makeup) at least once a day, and even carry it for my travel in the hard shell travel case that is included when you buy this brush.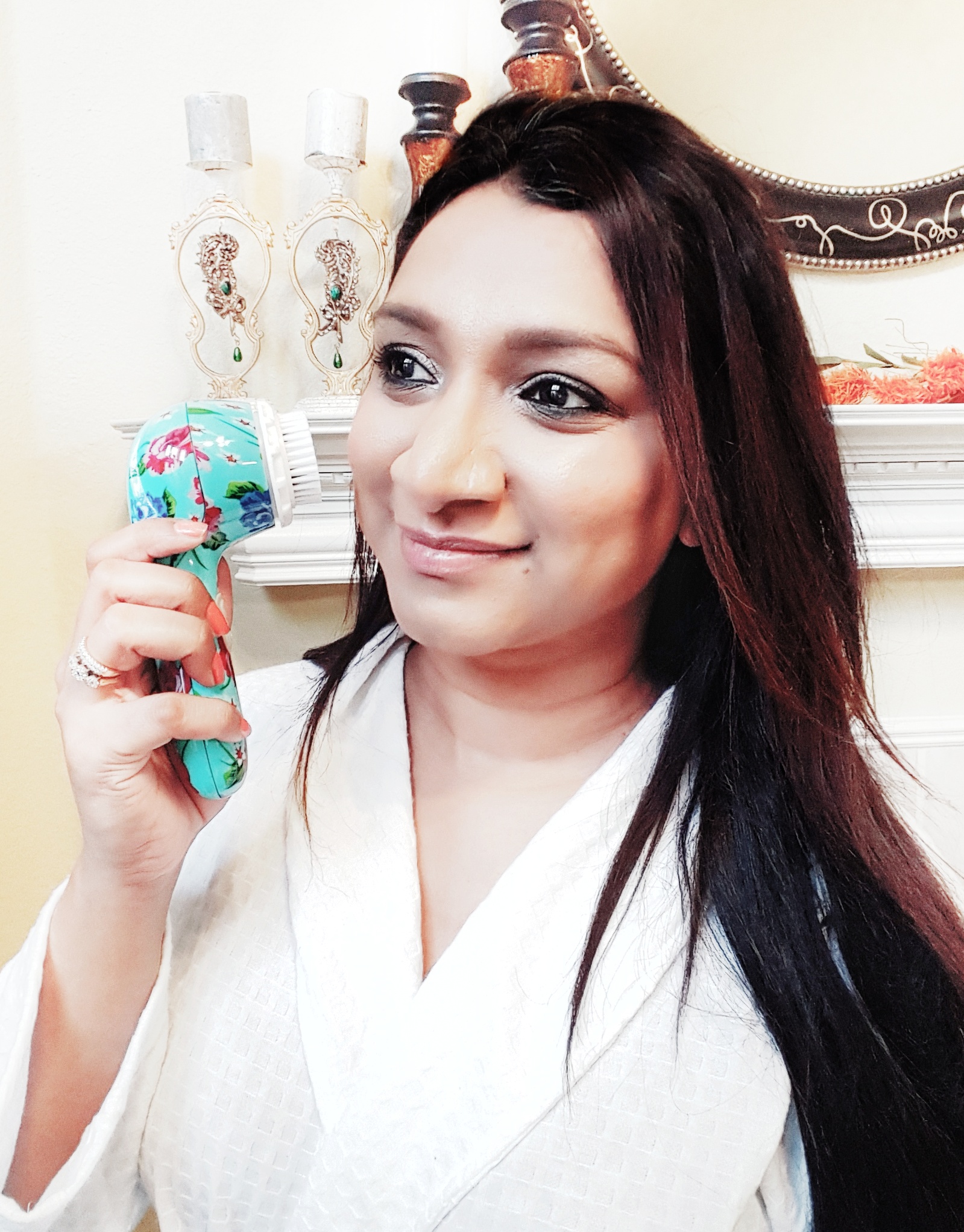 Twice a week, I use this exfoliant scrub instead of my regular face cleanser.
This soniclear antimicrobial skin cleansing system by Michael Todd Beauty helps gently remove dead skin. The Soniclear petite is Waterproof and can be used in the bath or shower. It has three Speed Options, three cleansing speeds, Cleansing Timer. For even and thorough cleansing, the Soniclear petite features a built in automatic timer that beeps every 20 seconds to indicate it is time to move to another cleansing area.
As the holidays are approaching and it's the time for the party season ( which means more makeup applications), I wanted to share my 3 steps (I call them my rules) for washing the face. Also makes a great Thanksgiving or holiday gift for anyone on your list!
SHOP MY BEAUTY FAVORITES HERE