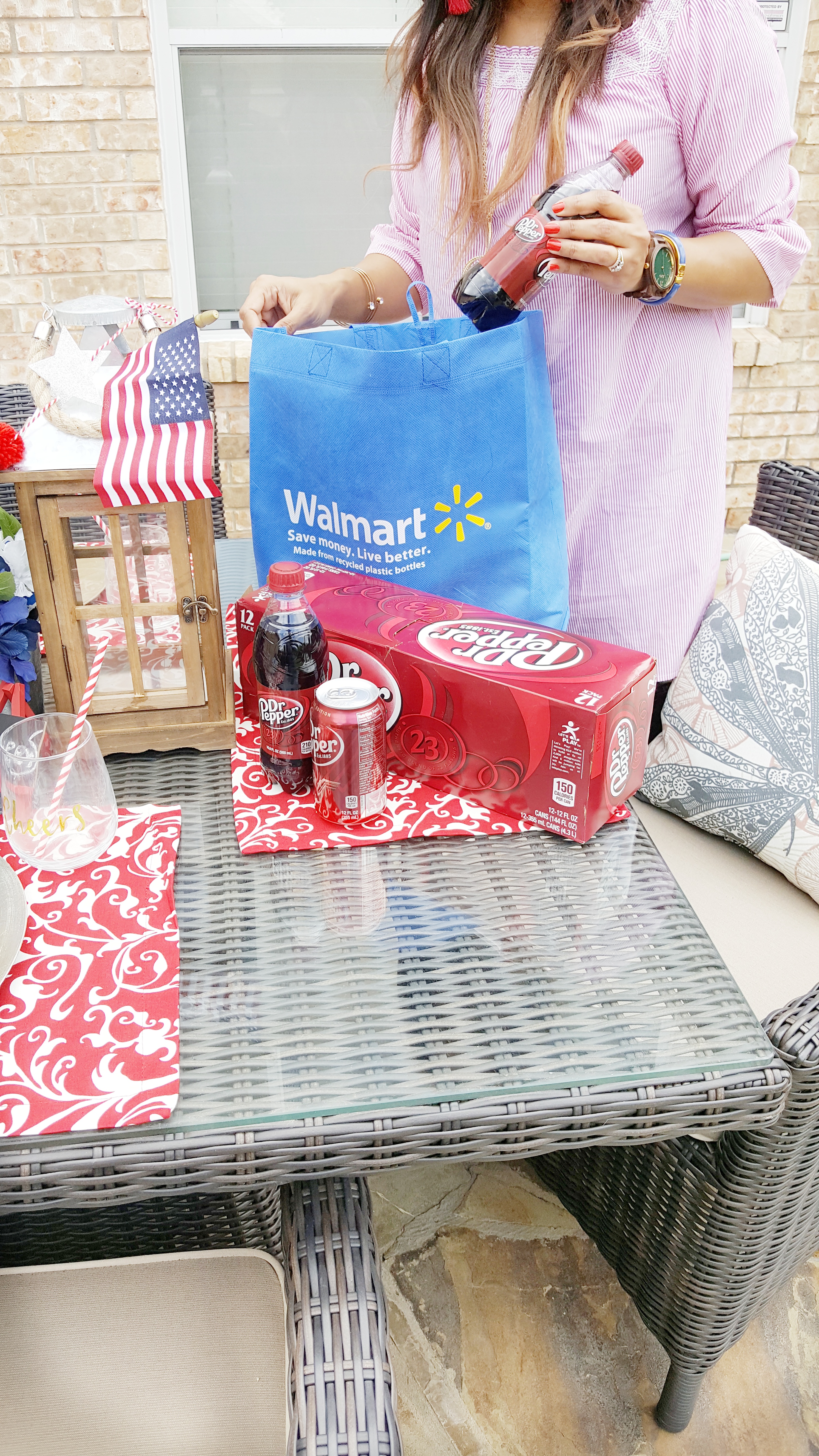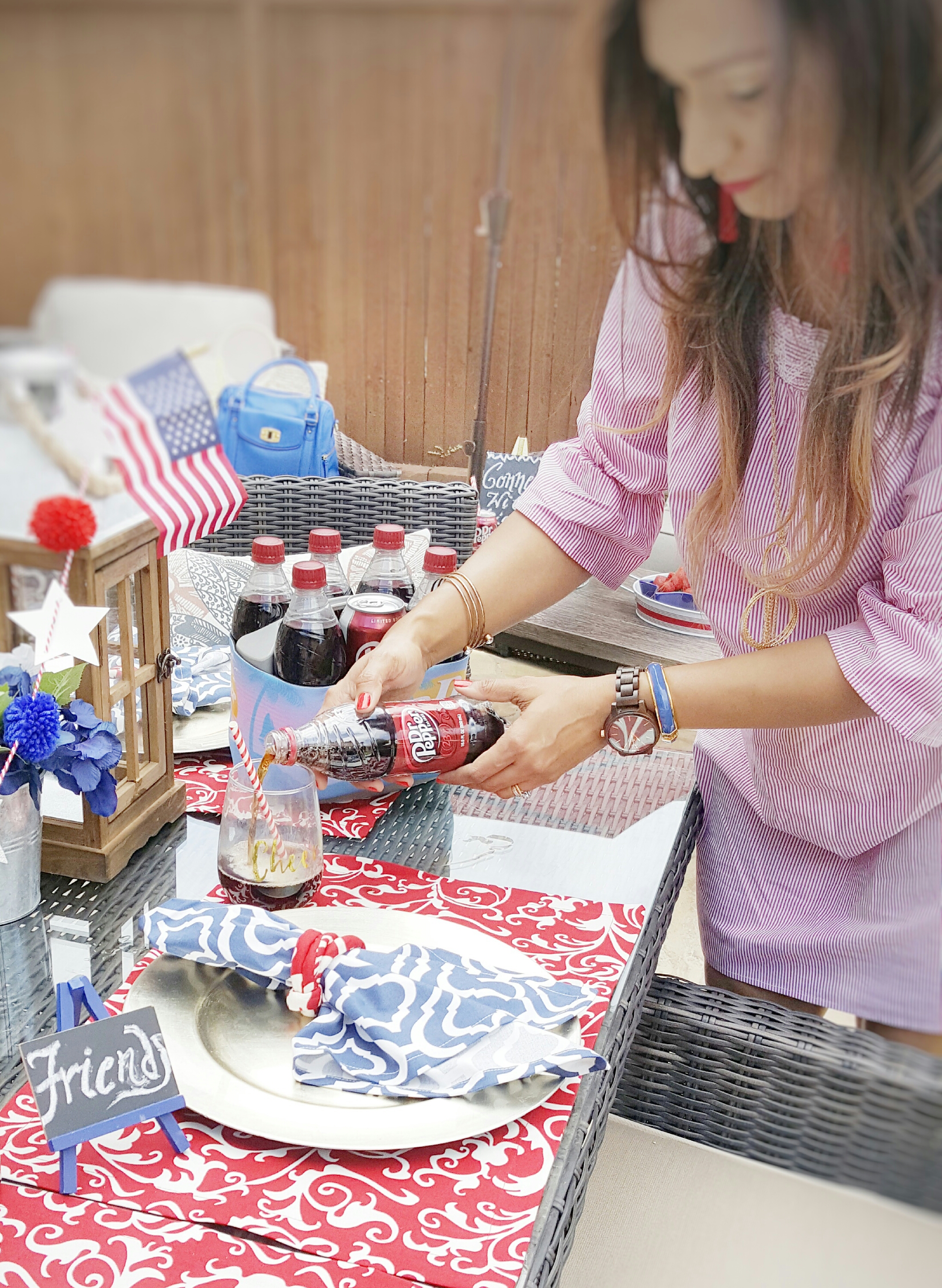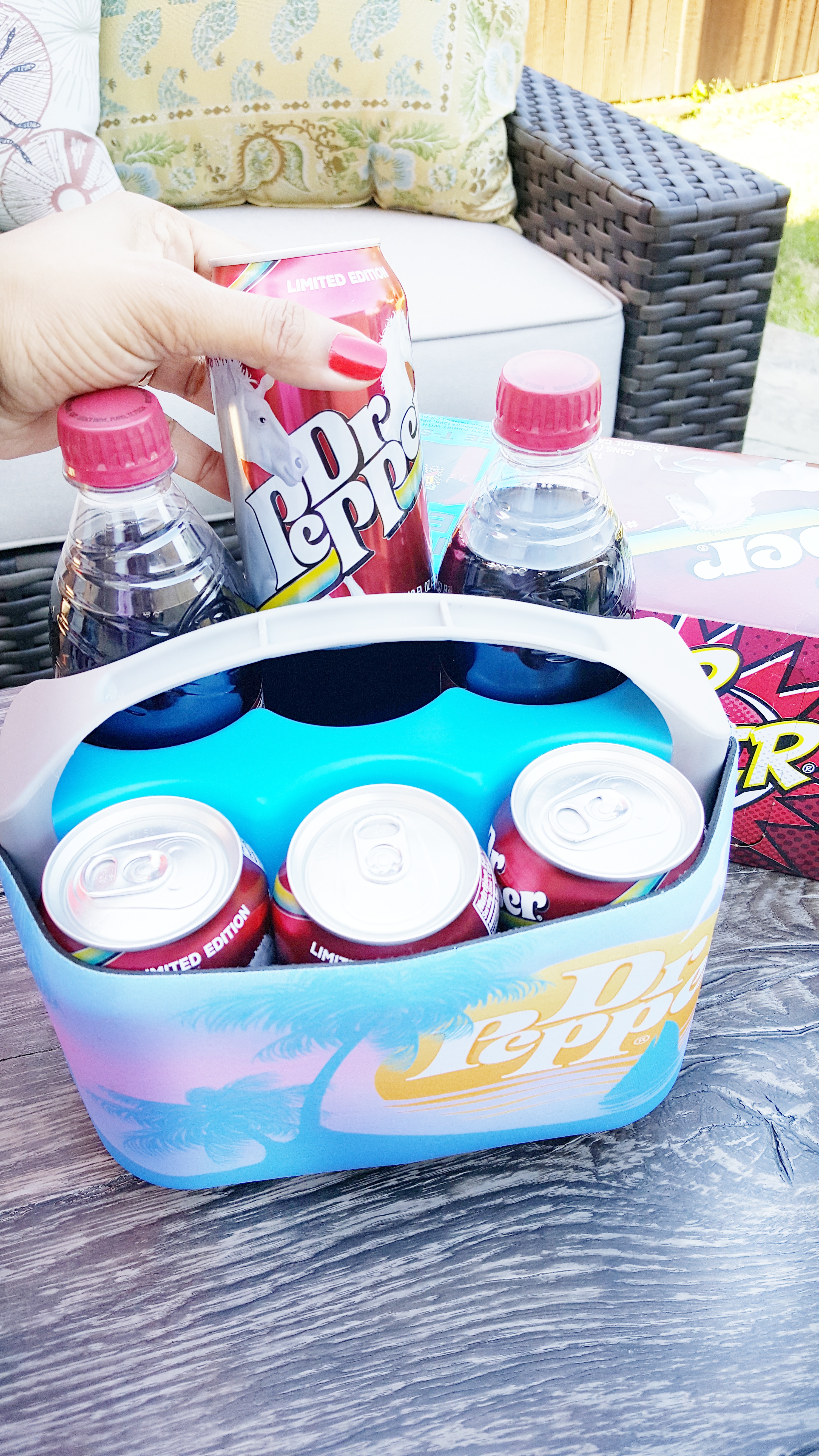 This is a sponsored conversation written by me on behalf of Dr Pepper®. The opinions and text are all mine.
Who doesn't love summer parties?!
Whether it's Memorial Day weekend or July 4th or just a summer weekend, it's always a fun time to bring friends and family together to eat, drink, and be merry. I love to plan events! And when it comes to planning a party for any occasion, indoors or out, there are 3 things to always keep in mind (apart from sending invitations to your family/friends) – Food, Drinks, and Decor!
For a summertime celebration, food and decor are so easy to put together.
For food, the best idea is BBQing- BBQ, salad, fresh fruits, chips & dips, and desserts! And for decor, simple flowers in vases and a couple of lanterns do just the trick.
Being the ultimate party planner, I've realized that many people find the most difficult part to be choosing drinks for the party. With so many choices available for every occasion, it's hard to know what to drink and when. All we need is a beverage that is perfect whether you're BBQing with some friends or hosting a formal sit-down dinner party.
For our ultimate backyard summer party we picked the beverage which was a super hit with friends… Dr Pepper. I picked up the Dr Pepper #PickYourPepper from #Walmart along with all my party essentials. Their new unique packaging hit the stores 6/15/17, and is designed by millennials, for millennials.  Also, my friends loved the prize that Dr Pepper sent me – the 6 pack can/bottle holder!
Looking for a perfect drink for your next party? Look no further and get the perfect drink, Dr Pepper, for summertime parties to connect with friends! And why not? It goes perfectly with any theme and any occasion. You can drink Dr Pepper anytime during the party and it goes perfectly with BBQ. Dr Pepper is so crisp and refreshing! And don't miss the prize reward. Here's how you can redeem one…
When you buy any Dr Pepper 6/15-8/15 this summer at Walmart, you can upload your receipt at http://bit.ly/2pts8Qo to get the prize featured in my blog here and/or other prizes like:
Spend $5, get a unicorn beverage holder inflatable
Spend $10, get a Walmart e–Gift Card worth $5
Spend $20, get a 6-pack can/bottle holder with ice pack
Spend $40, get a Dr Pepper bottle shaped pool float
Our summer backyard party with Dr Pepper was a huge success and I can't wait to re-create the experience next year at my place! At the end of the party, we all went to the pool, sat around on blankets on the lawn, sipped Dr Pepper and played card games… hope you have a wonderful summertime party with friends and don't forget to buy the perfect drink, Dr Pepper!!
Fun Facts: Dr Pepper, a brand of Plano, Texas-based Dr Pepper Snapple Group, launched its Pick Your Pepper campaign — an experience of self-expression involving the nationwide distribution of hundreds of new, limited-edition and custom-printed Dr Pepper 20-ounce bottles. Backed by a digital, social, radio and in-store campaign, Dr Pepper Pick Your Pepper puts the spotlight on individuality, encouraging consumers to choose the label that speaks uniquely to them, the company says.
Available in stores this summer, the Pick Your Pepper custom-label bottles mark the first time that the brand has shifted from its traditional trademark labeling to create a truly bespoke experience, the company says.