BABBLEBOXX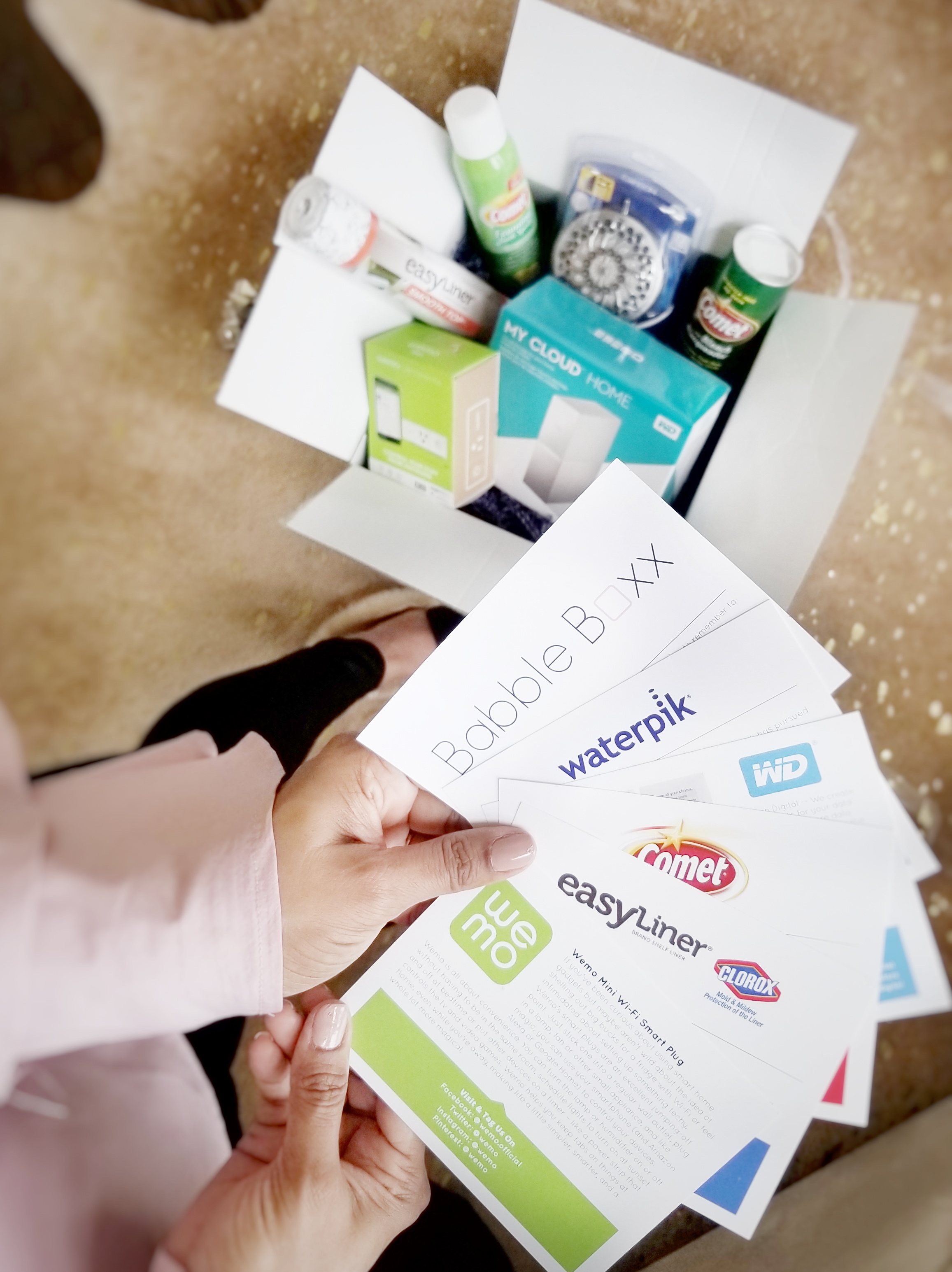 Thank You BabbleBoxx.com For Sponsoring Today's Post!
Being an Interior designer for 6+ years, I work with a lot of new homeowners to help them decorate their homes and make design choices. The number one question I get asked frequently (apart from decorating) is my move-in tips. So glad that I'm teaming up with BableBoxx to share my Move-in Tips for New Homeowners a.k.a 'Must Haves for New Homeowners'.. Here you go!
Whether you're moving into a new home or apartment, it's always easy to remember the big items such as furniture & appliances. But there are a lot of little things that can easily get missed out. As a homeowner, you're charged with safety and security of your home; paying of your bills, cleaning and organizing. Sometimes I feel that being a homeowner is like running a business 🙂 Here's how you can make your space feel cozier..
CREATING MEMORABLE MOMENTS
It is so important to remind ourselves that the most important part of moving includes capturing memories. Do you love taking photos and videos and suddenly realize that our device memories gets cluttered? Me–all the time! I'm loving the WD My Cloud Home personal cloud storage solution gives you an easy way to organize and manage all your digital files from all your devices in one central place—and access those files from anywhere with an internet connection.
My Cloud Home from Western Digital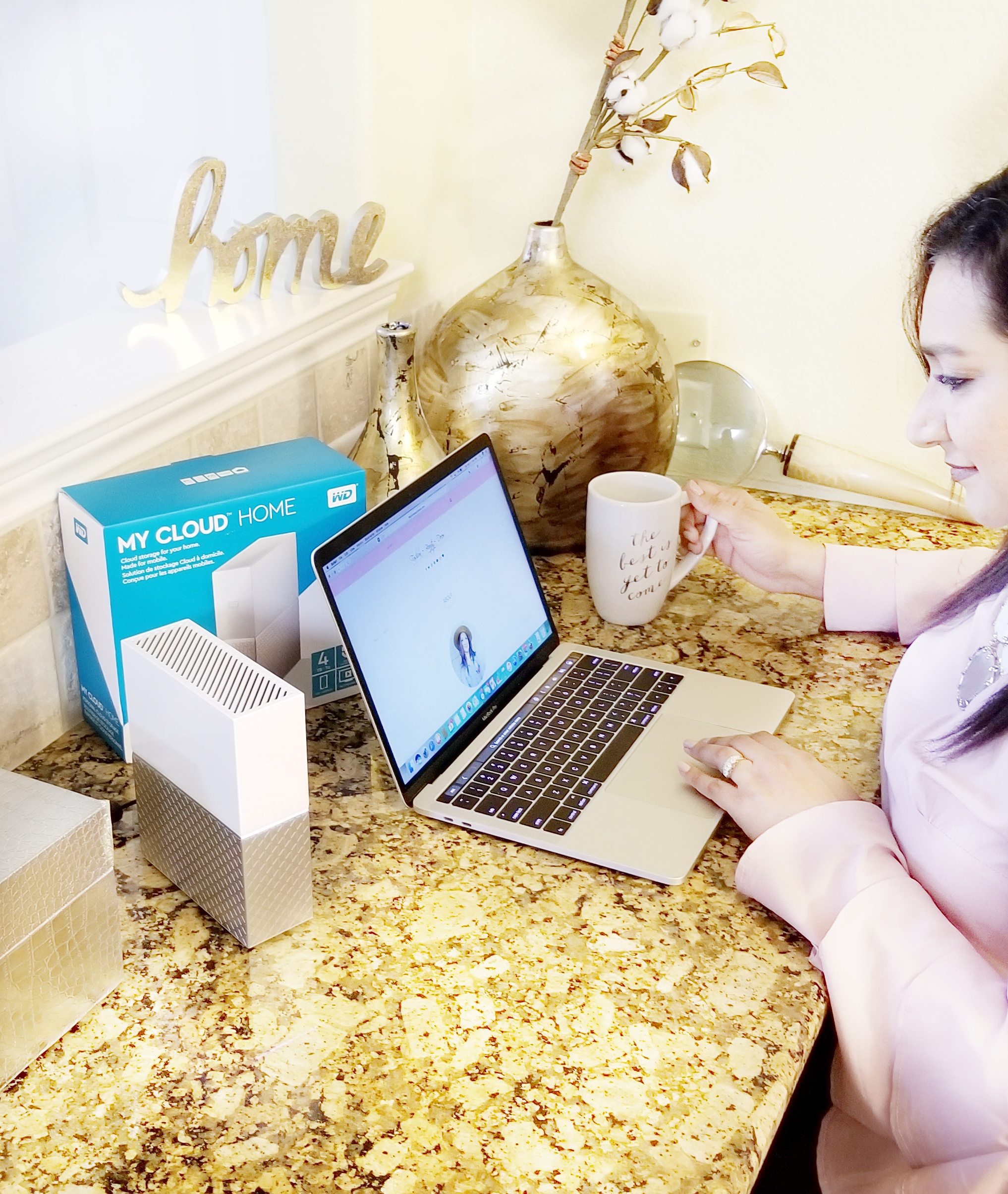 On WD My Cloud Home, you can set your family's computers, tablets and smartphones to automatically back up wirelessly, and quickly import photos and videos from other devices, including USB flash drives, external hard drives and even cloud storage providers like Dropbox and Google Drive and even Facebook.My Cloud Home makes it super easy to save and share files. My Cloud Home simply plugs into the home WiFi router and all content can be managed, uploaded and accessed via a mobile app, desktop app or MyCloud.com. What I seriously love that it has no monthly fee required. Click here and get 15% off My Cloud Home at WDC.com with code: WDBABBLEBOX Restrictions:
Valid for one use per shopper
Expires 4/30/18
Cannot be combined with any other promotional offer
CLEAN YOUR HOME
Get started with a professional cleaning service that specializes in move-in cleaning jobs as you don't know the former residents and how they lived, and you probably don't want to know, either. Steam cleaning and deep cleaning your new home are non-negotiable. Scrub every corner, clean every inch. My personal favorite is Comet. The Comet Bleach Powder & Comet Foaming Bath Spray– are truly satisfying multi-surface cleaning products for those tough messes around your home. I use these to clean stovetop, germs bathrooms and muddy entryways.
Comet Bleach Powder attacks your tough-cleaning problems in kitchens, bathrooms, and throughout your house. This all- purpose cleanser cleans and deodorizes porcelain, stainless steel, fiberglass, Corian*, solid surfaces, natural marble, and ceramic tile—all without leaving a scratch. Comet Foaming Bath Spray is an exceptional cleaner for all the surfaces of your bathroom and can be used in the kitchen, too. Simply spray, and wipe clean. It's easy to use and leaves a fresh, clean scent and a great shine to any surface.
You'll also want to consider bringing in pest control. Every home has insects in its walls and you can't know how frequently the last homeowner had your house serviced.
HOME SECURITY
Your next act of homeownership is safety-related. Replace Every Lock On Your House. There are people around town who have keys to your place. Your home seller may have used a dog walker, for example, and that walker has keys to your house. Similarly, a contractor or a painter may have copies of your keys. The list is unlimited. 
Install Your Home Security System. Home security is important because break-ins can happen anywhere. In addition to new locks, you'll want to install a proper home security system. Additionally, you can add doorbells with tiny embedded cameras, Phone apps for remote home security management and/or the Wemo Mini Wi-Fi Smart Plug. 
Wemo Mini Wi-Fi Smart Plug 
If you've been curious about using the smart home gadgets but aren't sure about the idea of shelling out big bucks for a fridge with Wi-Fi, Wemo Smart plugs are an excellent starting point. Just stick one into a regular wall outlet, plug in a lamp, fan or other small appliance, and you can use your smartphone (and Amazon Alexa or Google Home) to control your devices. Wemo is super convenient. You can turn on the lamp or humidifier on or off without having to be in the same room, schedule lights to turn on at sunset and off at bedtime put other devices on a timer. And Viola!
Use promo code BWM-KX5B-NLM8-3LM1 for $5 off a Wemo Mini now through April 12th 2018!
ORGANIZING
I personally like everything to be comfy, cozy and most of all organized.. To add some color, I like the drawers lined with shelf liner.  You don't need anything fancy or expensive. I like these easy liner for multiple reasons..
Non-adhesive smooth top lets objects slide across surface with ease, while the grip bottom keeps the liner in place.
Easy-to- wipe surface allows for quick clean up.
Ideal for use in all areas of the home, even the refrigerator (although, not suggested for direct contact with raw foods).
Easy to cut, install, replace and reposition without hassle
Bleach-free material, Machine washable, Water-resistant
Available in White and Taupe in 12" x 10' and 20" x 6' rolls. 
PERSONALIZING YOUR SPACE
The final step is adding personalized touches.. Personalizing makes a HOUSE a HOME! Adding finishing touches and personalizing makes the space so much more comfortable. I shower at night right before bed and it helps me relax and have a better night sleep. So important to have a PowerSpray Shower Head. I love this one from Water Pik.
Water Pik Power Spray Shower Head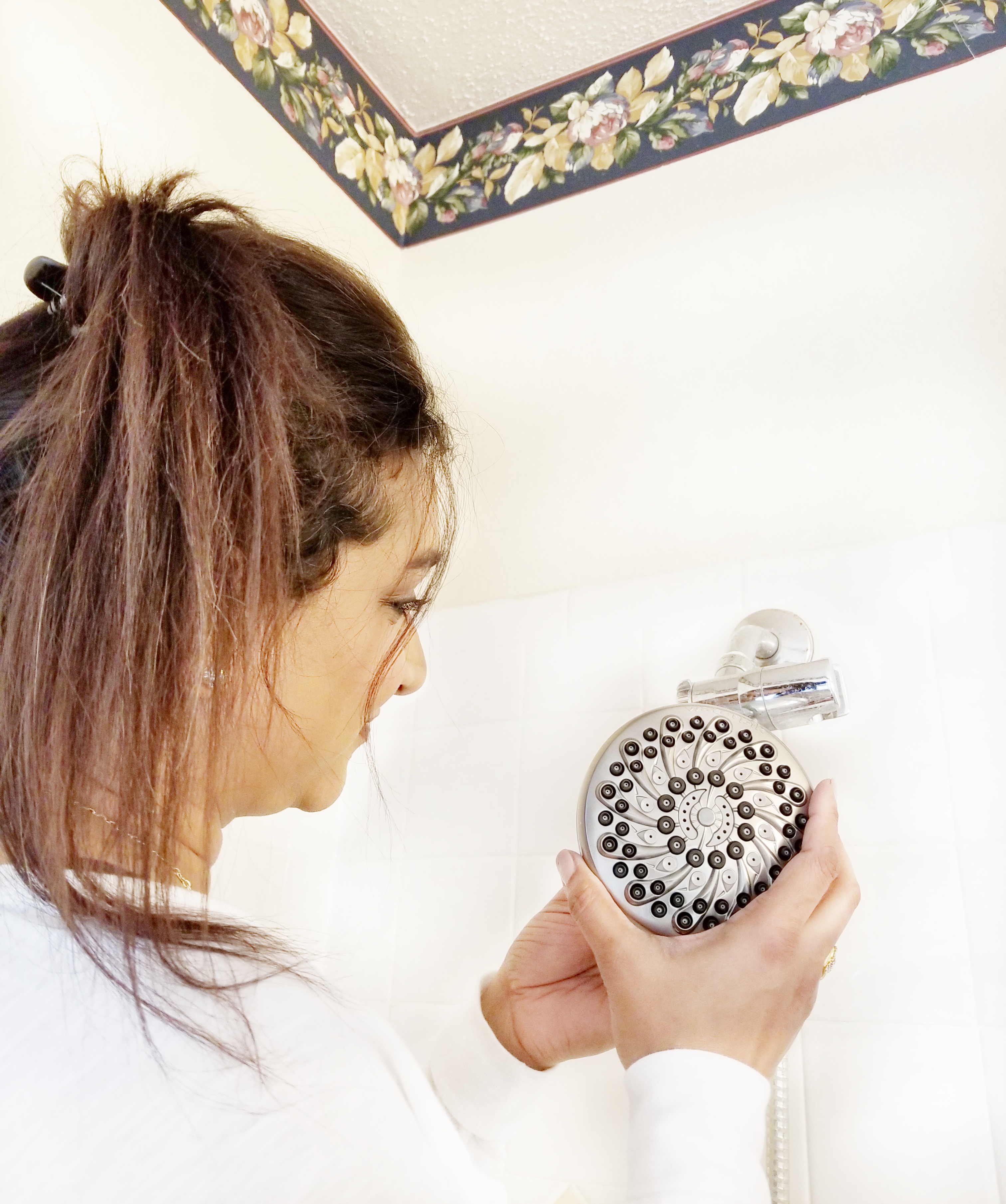 Water Pik Power Spray Shower Head helps relax, refresh and rejuvenate. with a powerful spa like experience regardless of the water pressure and provides up to 2X the massage force.  This YBC-939T Brushed Nickel PowerSpray+TM Fixed Mount installs in minutes and has anti-clog nozzles. Kuntesh (my husband) loves to wake up every day to a more powerful and invigorating massage in the shower with the NEW PowerPulse Massage, a revolution in shower head technology that delivers up to 2X the massage force of Delta and Moen showers. Why settle for less when you could be enjoying a deeper, more powerful massage on a daily basis, right?! You can Save $10 when you visit http://bit.ly/FixedMount
Do you have any New Homeowners Move-in tips? Comment Below..
XO, AVANI