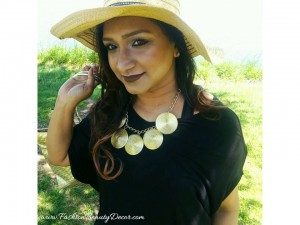 Most people usually wear florals, pinks and bright colored outfits, during spring & summer, which would be a great choice. However, my go-to  all time favorite trendy hue, irrespective of the season, is all things black- can wear black all year round, day or night!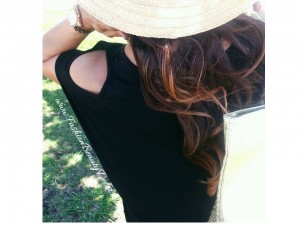 When I look at fashion magazines, I constantly get reminded that black can be worn all year-round. As the temperatures rises, most people decline the black pieces. But, the trick is to accessorize your black outfit with a trendy spring/summer handbag, jewelry,  sunglasses, shoes, etc.  
Here is how I wear black in the warmer temps…
1. Wear breezy Kaftan style outfits: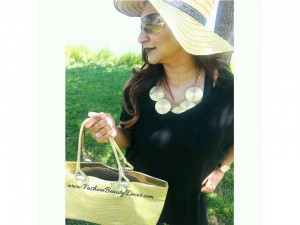 Who wouldn't mind wearing Kaftans especially when it's so comfortable and can be worn almost everywhere~ at a beach or a resort, at a pool as a cover-up, as a dress in summer, or even while running errands around the block! I love this 'Azul Black Cold Shoulder Kaftan dress' from Isalora
2. Pair  Black outfits with some gold accents: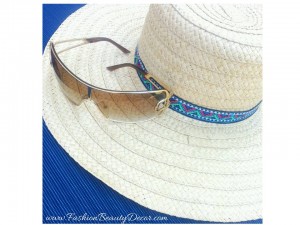 Gold accents are not only meant for the holiday season, but they look great for summertime as they make me think of bright and sunny summer season. So why not add a hint of gold: I love these sunglasses from Dior.
3. Gold statement necklace: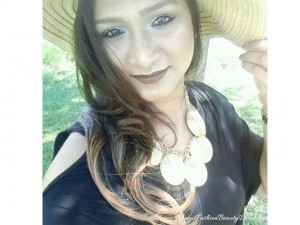 I love the statement jewelry from Chicos. Not to mention the quality of Chicos jewelry is great!
4. Gold sandals: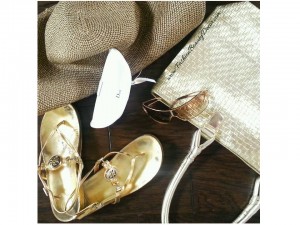 Tory Burch sandals are my fav.. I've been wearing these for years, and they're so comfy! 
5. A round hat and wrist watch: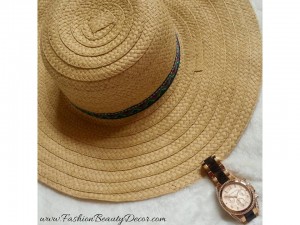 Last but not the least, you definitely need a round hat in your closet. I love this one from Forever21. And the watch from Michael Kors is truly as masterpiece..
Have a fabulous Spring & Summer season and put your Black outfit to work!
Thank you Isalora.com